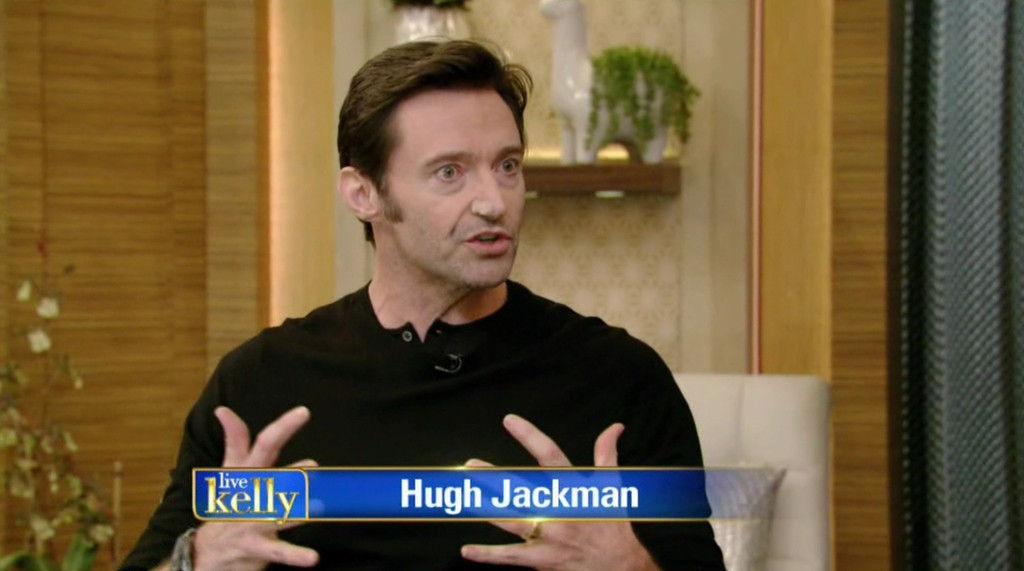 WABC-TV
Hugh Jackman and his Australia director Baz Luhrmann agree: Ladies and gentlemen...wear sunscreen.
The 48-year-old actor, who plays Wolverine on the big screen, was recently treated for basal cell carcinoma, or skin cancer, for what is believed to be his sixth time in more than three years. He revealed his newest ailment three weeks ago on Instagram, alongside a pic of him with a bandage on his nose.
Sporting a smaller one, he said on LIVE! With Kelly Thursday that he is "all good, almost completely healed."
"It's a basal cell carcinoma, everything's fine," he said. "It is skin cancer but the least dangerous form of it, so it's just something I have to get out after being an Aussie with English parents, growing up in Australia, it's sort of the new normal for me. But everything's fine. People have been so lovely, thank you."
And he repeated some sound advice he has been giving fans.
"Wear sunscreen!" he said. "And get a check-up!"
"So here's the thing. One sunburn, you're susceptible to cancer. One. And all of this is 25, 30 years after, the doctor told me," he added. "Our rule, as kids, growing up, was you get burned and peel two or three times, then you're set."
The episode aired a day before the release of Jackman's newest film, Logan, in which he reprises his role of Wolverine for the ninth and final time.