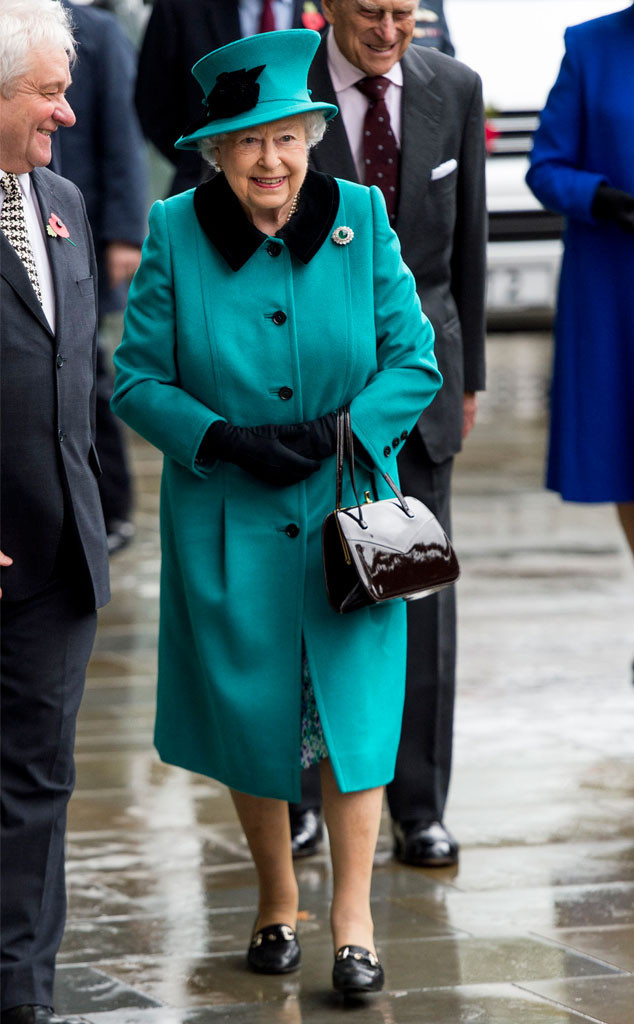 Mark Cuthbert/UK Press via Getty Images
What if we told you living like a queen includes something as typical as Special K for breakfast? 
Well, in the royal world of Queen Elizabeth II, not only is tupperware filled with Special K cereal permitted in Buckingham Palace, but it is usual. After more than 50 years in reign, the 90-year-old monarch has developed quite the routine when it comes to her royal food and drink, including simple cereal for breakfast. 
"Sadly, the Queen is not a foodie. She eats to live, unlike Prince Philip who loves to eat and would stand and talk food all day," Darren McGrady, former personal chef to the queen, once told The Telegraph.
Still, while she might not take part in all of the culinary spectacle, the queen is just as diligent about what is on her plate every day. According to The Telegraph, Queen Elizabeth II first reviews menu suggestions from a red leather book, checking off the items that pique her interest and crossing out the ones that don't. 
David Bailey/Press Association Images
Two things that always make it on the list are gin and chocolate. For her traditional cocktail, the gin is mixed with Dubonnet and finished off with a slice of lemon and ice, according to The Telegraph. She reportedly likes her meat well-done, her eggs brown and her tuna sandwiches without crusts. 
McGrady added that chocolate usually makes its way into the queen's afternoon round of tea, which typically features chocolate perfection pie or chocolate biscuit cake. Common chocolate brands like Cadbury and Nestlé can also be found in the palace, according to The Independent. 
Despite the chocolate, if she's on her own for a meal, the 90-year-old watches her diet and keeps things carb-free. "No starch is the rule," McGrady revealed. "No potatoes, rice or pasta for dinner. Just usually something like grilled sole with vegetables and salad."
While the regimen sounds fairly frills-free (would you ever have imagined tupperware and the queen in the same sentence?), when the monarch does feel like indulging, she'll take a plate of  scrambled eggs with smoked salmon and a grating of truffle on top. 
Still, despite her lavish surroundings, she keeps an eye on the budget.
"She was too frugal to ever order fresh truffles," McGrady recalled. "[She] only really enjoyed them at Christmas when the truffles were sent as a gift."
Listen up, Duchess of Cambridge Kate Middleton—there's the perfect present to send the queen.