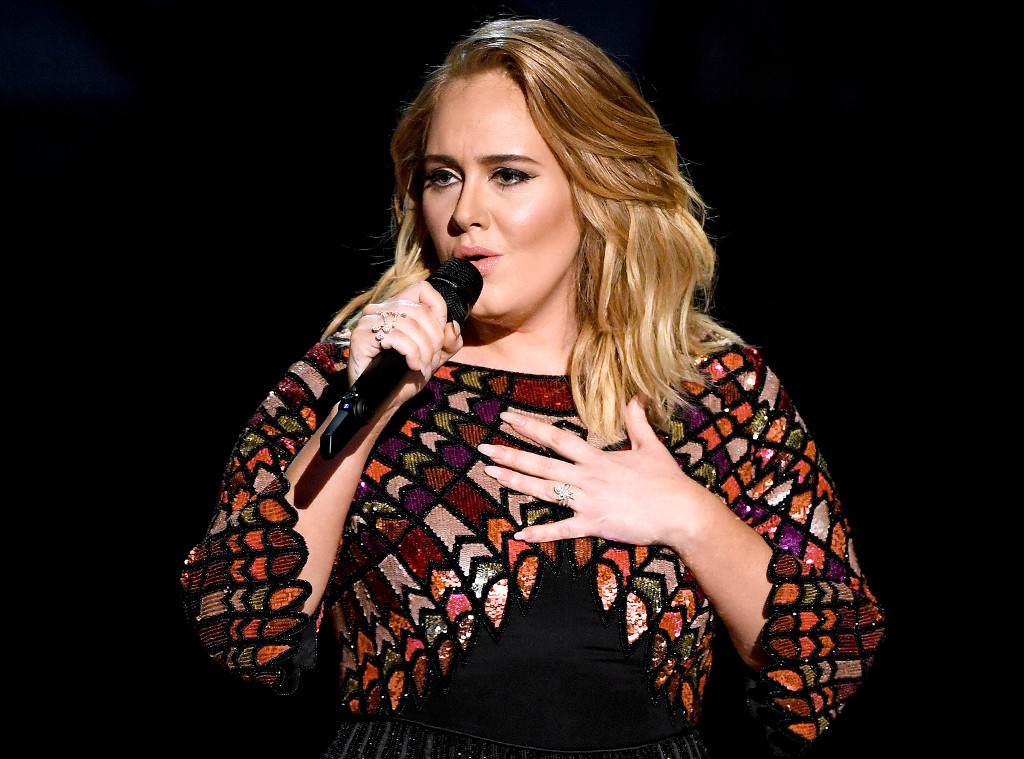 Kevin Winter/Getty Images for NARAS
Oh no!
Adele's 4-year-old son Angelo got hit in the eye by debris while fireworks were tested during the singer's soundcheck for her concert in Perth, Australia Tuesday. As a result, she initially canceled the display for the rest of her Adele Live tour.
The Grammy winner spoke about the accident at her Perth show, which took place at Domain Stadium.
"Up until last night, we did have fireworks for you," she said, according to themusic.com.au. "My son was watching [soundcheck] in the crowd...a bit of debris went in his eye so we got rid of them."
She then put the choice of concert fireworks up to a vote.
"Let's get a cheer for fireworks if you want them," she asked the crowd. "Let's get a 'boo' if you don't want s--t in your eyes."
The audience still wanted fireworks.
"Alright, we'll do it next time," she said.
Adele's next concert takes place Saturday in Brisbane.
Angelo is Adele's only child, who she shares with longtime partner Simon Konecki. The singer said a few months ago that she hopes to get pregnant again at the end of her tour. Her final show will take place in her native London in July.