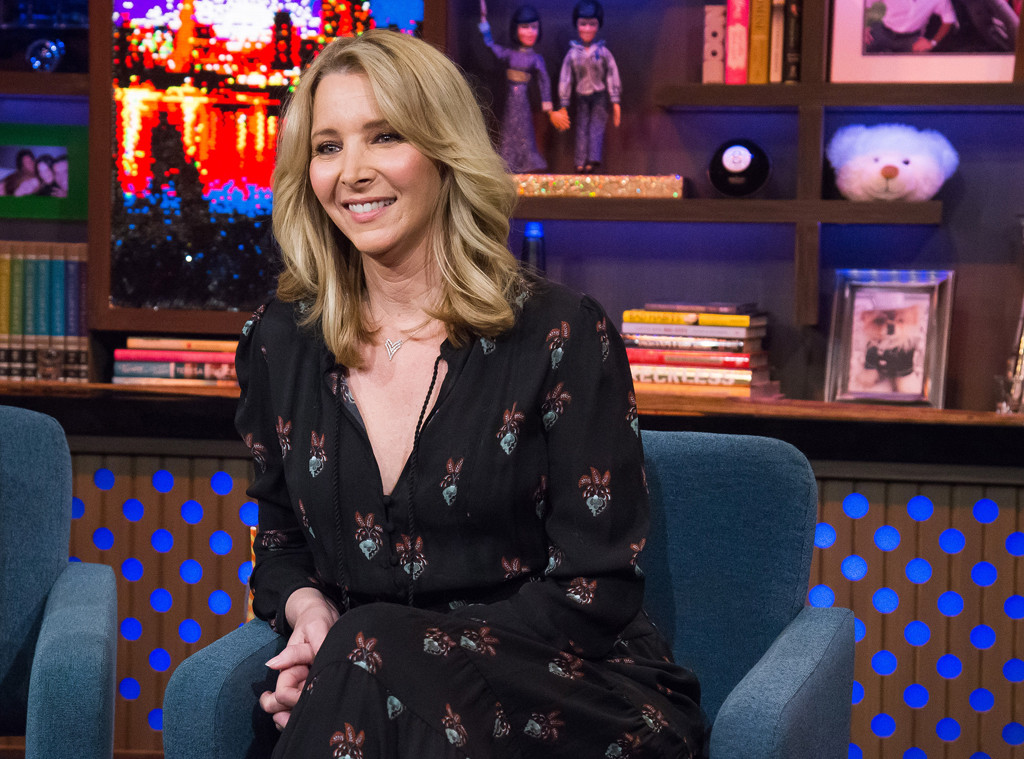 Bravo
Lisa Kudrow is a treasure trove of fun stories about the Friends heyday, but the one she told on Watch What Happens Live With Andy Cohen may give viewers pause. When asked to tell the worst behavior by a guest star on the series, Kudrow delivered.
"The worst behavior just off the top of my head? I rehearsed without makeup most of the week and then on show night I'm in hair and makeup and I was told, 'Oh wow, now you're'—can I say it? 'Now you're f--kable," Kudrow told Andy Cohen and fellow guest Jennifer Beals. "That's bad behavior, I say."
"Did you retaliate?" Beals asked.
"I told Matt LeBlanc," Kudrow laughed. "He's like a big brother."
During the Watch What Happens Live aftershow, Cohen grilled Kudrow on the guest star's identity. While she wasn't naming names, Kudrow confirmed it was not Charlie Sheen. To IMDB we go, Friends fans!
Kudrow, who is doing the promotional tour for Table 19 and Who Do You Think You Are?, the TLC series she executive produces, recently stopped by the Today show and told Savannah Guthrie that Friends reunions happen all the time—just without cameras.
"It was really fun. We had a good time. It was hilarious and we were laughing nonstop," Kudrow said about the untelevised reunions. "That was really mean. But if we don't tell you one is coming and then it doesn't happen, you have no reason to be disappointed. I'm managing expectations."
And Friends fans shouldn't hold their breath for anything like the Will & Grace revival that's happening on NBC next season.
"I don't see it happening. It would be fun, but what would it be about? Think about it." Kudrow added. "The thing we liked best about the show was that they were 20-somethings and they were their own family. Now, they all have families, so what are we going to watch?"
Watch What Happens Lives airs Sunday-Thursday, 11 p.m. on Bravo.
(E! and Bravo are both part of the NBCUniversal family.)