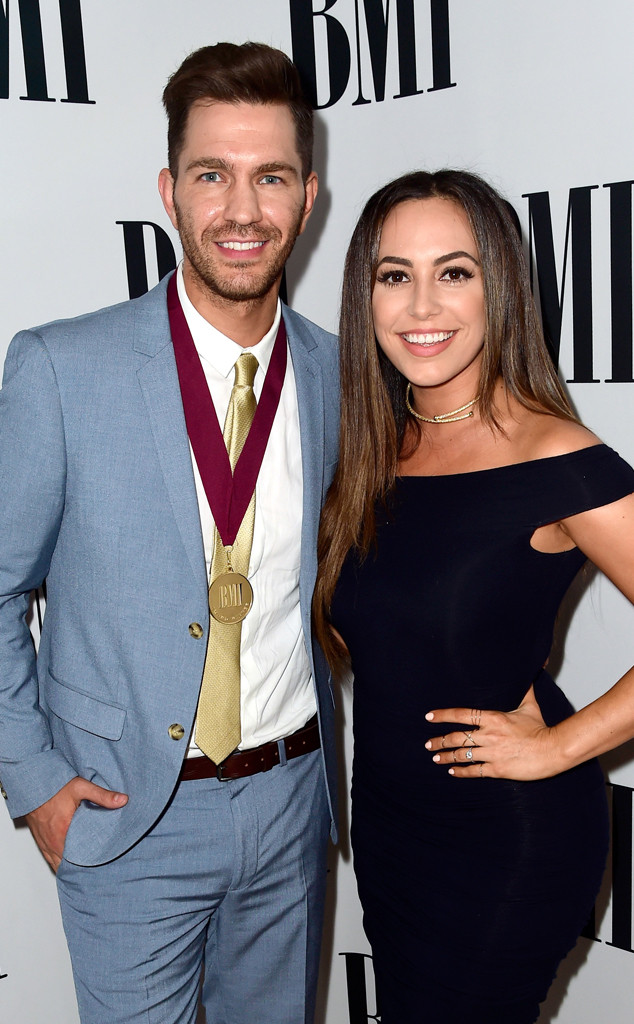 Frazer Harrison/Getty Images for BMI
Congrats to Andy Grammer and wife Aijia!
The 33-year-old "Honey, I'm Good" singer and his wife are expecting their first child together, a baby girl. The two have been married since 2012. Aijia is about five months pregnant, People magazine reported Wednesday.
"It's been really exciting because on both sides of our family it's the first girl, so it's fun because it's happy news to everyone," she told the outlet.
"I feel like if you told me I would be having a son, I would be like, 'Yeah, I'm gonna be a parent—I get that.' But when the doctor was like, 'You're gonna have a girl,' I was like, 'What? Who am I?' It's the craziest piece of information that changes who you are," Grammer said. "It's sweet."