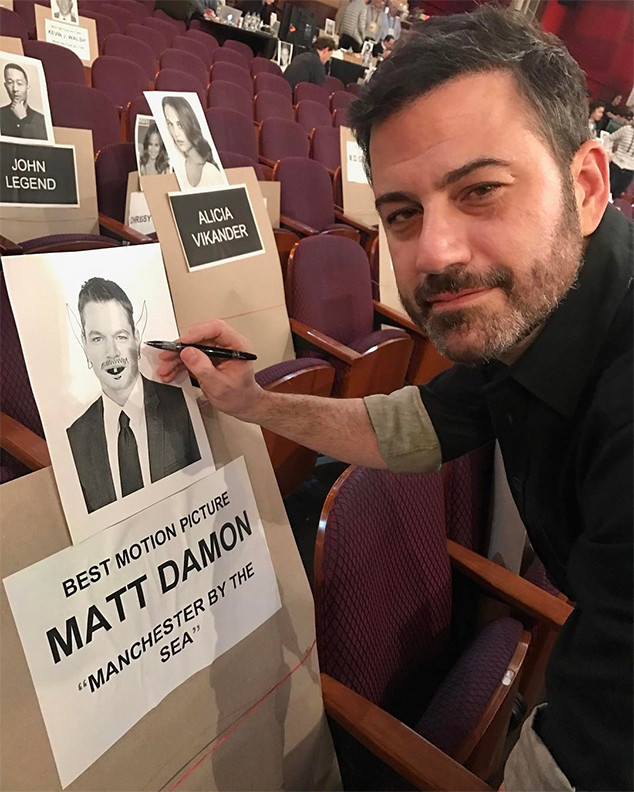 Instagram
Oh, helloMatt Damon. Come. Have a seat.
Jimmy Kimmel is never going to run out of time to make fun of the actor, not even this Sunday, at the 2017 Oscars.
The Jimmy Kimmel Live! host, who is hosting the ceremony, made sure to leave a little present on his longtime onscreen rival's reserved seat at the Dolby Theater.
Kimmel defaced a photo of the actor that was placed on the chair, drawing large, pointy ears, plus earrings, a mustache, soul patch and snaggletooth on his face. The host posted a photo of his prank on Instagram Thursday evening.
"Best Picture Vominee Matt Damon #Oscars," he wrote.