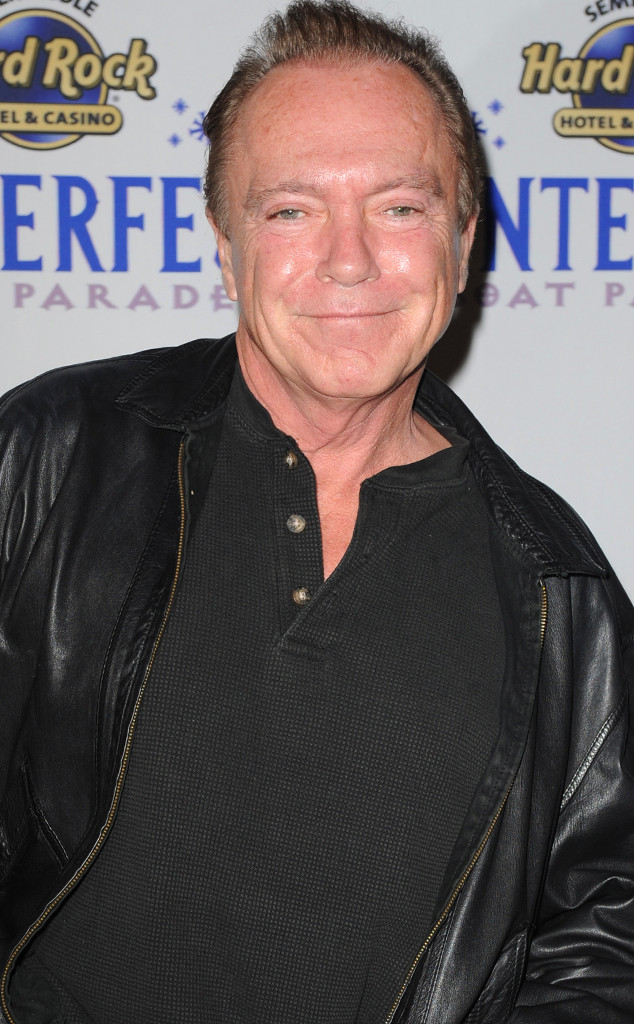 Larry Marano/Getty Images
UPDATE: David Cassidy is thanking his fans and followers for their support following the revelation that he's battling dementia.
He took to Twitter, writing, "Thank you to everyone who has reached out offering their love and support."
________
David Cassidy has been diagnosed with dementia.
The 66-year-old Partridge Family star revealed to People magazine that he is battling the memory loss disease, which has run in his family for several generations.
"I was in denial, but a part of me always knew this was coming," he said, explaining how he witnessed both his grandfather and his mother suffer through dementia.
"In the end, the only way I knew [my mother] recognized me is with one single tear that would drop from her eye every time I walked into the room,"he reaclled. "I feared I would end up that way."
However, he has come to terms with his condition and now seeks to live his life to the fullest, exactly the way he is.