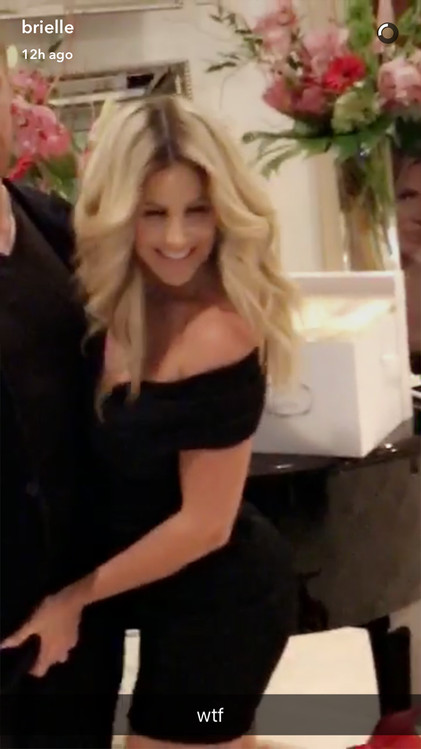 Brielle Biermann / Snapchat
"WTF" indeed.
Kim Zolciak-Biermann and husband Kroy Biermann got a little too frisky while posing for a Valentine's Day pic in front of photographer and daughter Brielle Biermann Tuesday. The Don't Be Tardy star and Real Housewives of Atlanta alum grinned and playfully grabbed her hubby's crotch and the 19-year-old was predictably grossed out.
"Goodbye," Brielle said, as seen in a video she posted on her Snapchat. "What the f--k!"
She also captioned the image, "WTF."