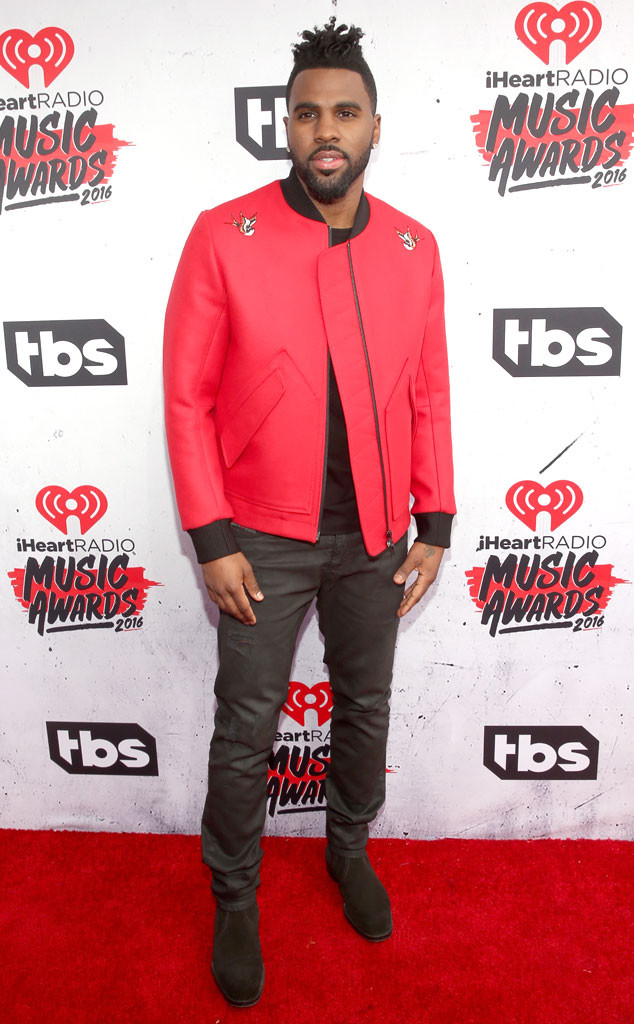 Jesse Grant/Getty Images for iHeartRadio / Turner
Jason Derulo isn't happy with American Airlines.
The "Talk Dirty" singer accused the airline of racism Wednesday night following an incident involving checked baggage at Miami International Airport. Derulo, who claims he's a Concierge Key member, said in his Instagram post that he and his "entire staff experienced racial discrimination" after being told they couldn't check 19 bags for free.
According to American Airlines, Concierge Key members receive up to three free checked bags.
".@americanair I spent millions on your airline throughout the past ten years between myself and my entire staff but have still experienced racial discrimination today at miami airport!!!" he began his caption. "Called 15 police officers on me as if I'm a criminal! It's not ok that when you find out who I am the gears change! F--k that!! I want answers #conciergekey #conciergekeymember #thecaptainneedstoshowrespecttoo cause he could #cashmeoutsidehowboutdat #notypo #ifiwasanyoneelseiwouldhavebeenarrested"