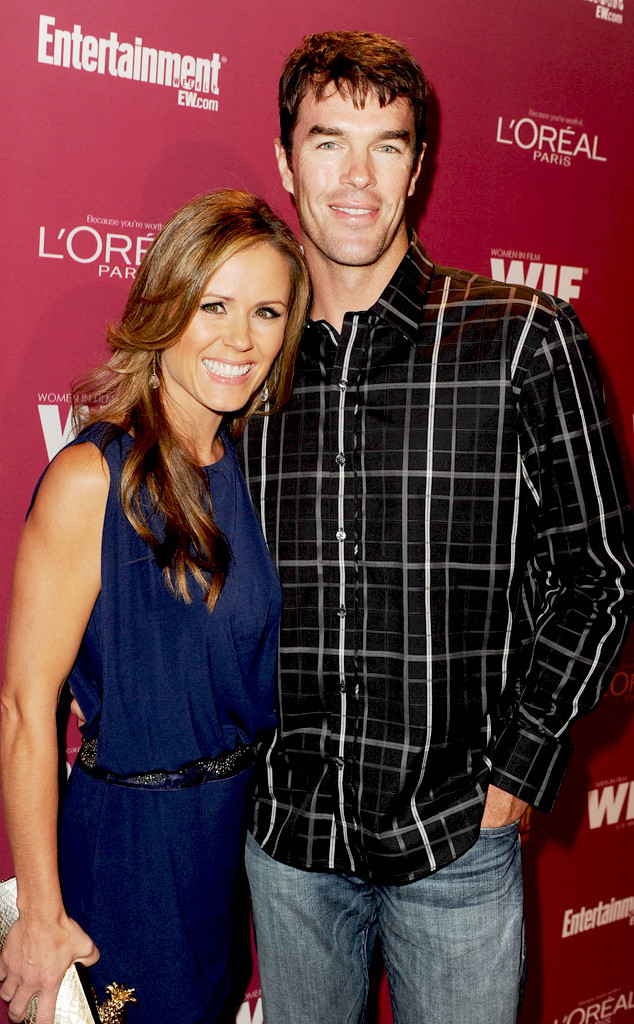 Kevin Winter/Getty Images For Entertainment Weekly
Trista Sutter and Ryan Sutter are proof that not all Bachelor couples are doomed.
The pair found love on the very first season of The Bachelorette in 2003 and wed later that year. Now, 14 years later—after much doubt and many Bachelor breakups—they've defied the odds and are still married with two children, Maxwell Alston Sutter, 9, and Blakesley Grace Sutter, 7.
The pair chatted with Good Morning America Tuesday and admitted there was lots of doubt surrounding their relationship from the start. "Simon Cowell sat on a couch with me, and he's like, 'I give it two weeks,'" Trista recalled shortly after the two got engaged.
So how did they manage to overcome the curse that typically strikes the reality show's couples?