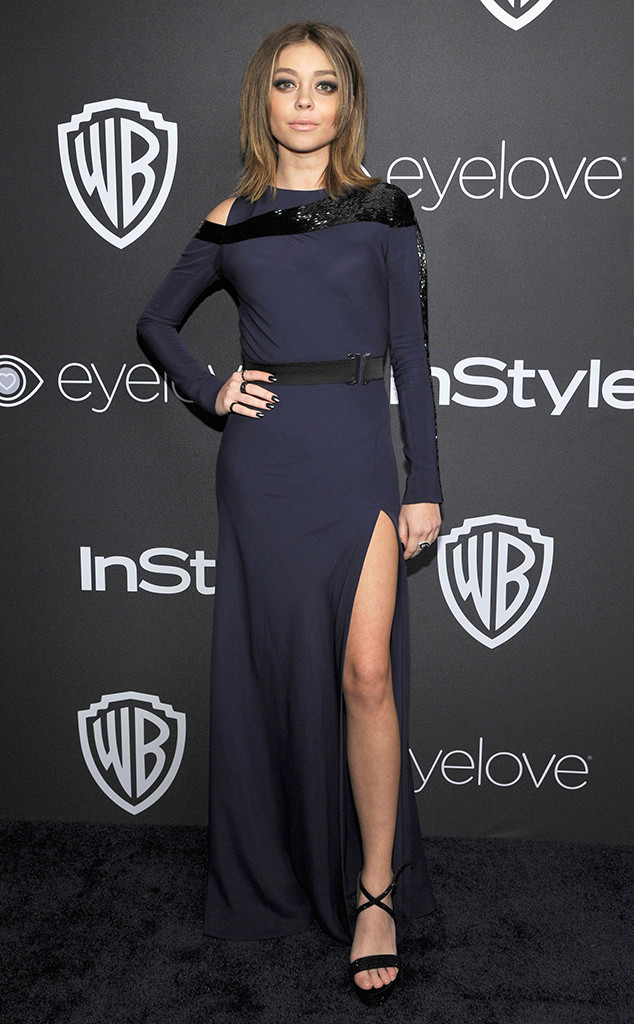 John Sciulli/Getty Images for InStyle
Sarah Hyland announced Sunday she had fallen ill and had therefore cancelled plans to attend the 2017 SAG Awards that day.
The 26-year-old actress and the rest of the cast of ABC's Modern Family are nominated for Outstanding Performance by an Ensemble in a Comedy Series, marking the show's eighth nomination. Hyland had attended every SAG Awards ceremony since 2010.
"Sad to say I will not be attending the sag awards today for some health reasons," the actress wrote on Instagram. "So I leave you all with an adorable picture from last years @sagawards. Ps. You know my dress was gonna be turnt too."