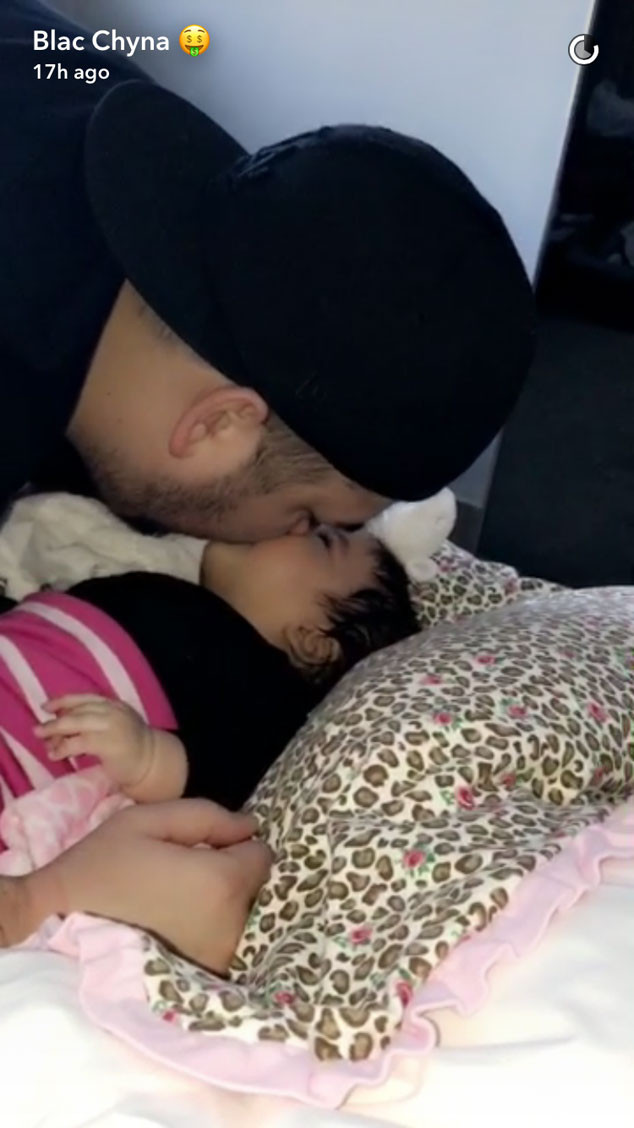 Snapchat
Rob Kardashian just can't get enough of his daughter Dream Kardashian.
Blac Chyna recorded videos and snapped pictures on Snapchat of her fiancé spending quality time with their baby girl, and it's incredibly cute. In one video baby Dream sits on her dad's lap while he balances her toys and in another he can't stop giving her kisses. "Say it! Say it!" he says, urging his baby girl to say "daddy."
Chyna also used cute Snapchat filters to transform her daughter into a bear cub in a blue hat. Only a few days ago did Rob share a split photo of a young version of himself next to Dream. Fans immediately pointed out the similarities.
One follower commented, "She is definitely her daddy's daughter." "Clones!" another fan quipped.