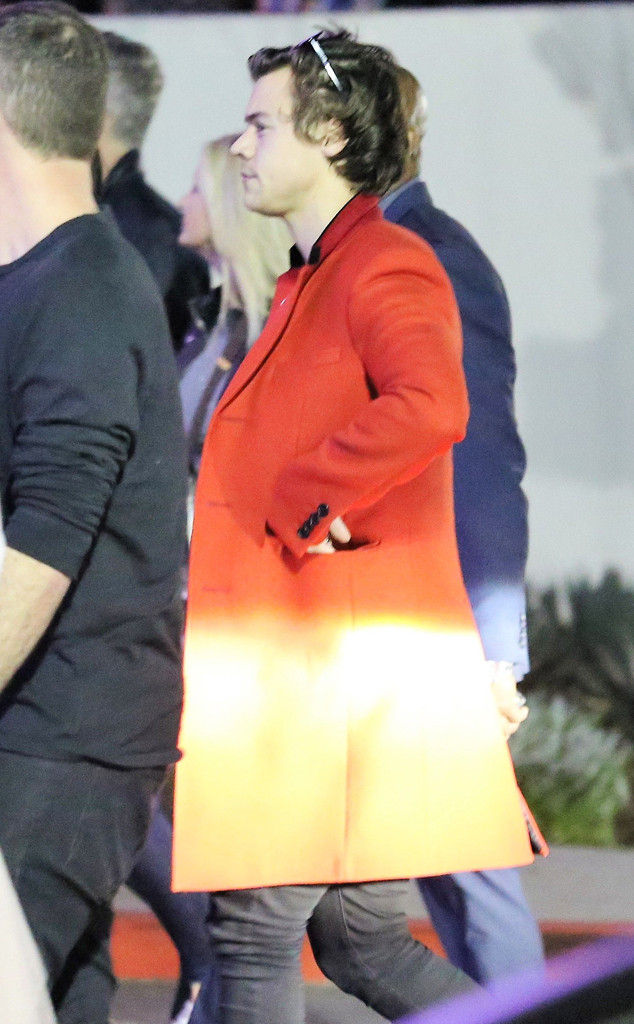 Nichole/X17online.com
Kendall Jenner and Harry Styles had a reunion.
The Keeping Up With the Kardashians star and former One Direction crooner were spotted at the Kings of Leon concert in Los Angeles Saturday night. Although they both entered the concert separately with their own group of friends, they were spotted standing near each other at the event.
"Harry was a few rows behind Kendall but they never spoke the entire night at all. He was dancing, singing and had a drink in his hand," an eyewitness tells E! News. "He was definitely friendly and talking to people in his area and having a good time. Kendall was sitting most of the time. She was drinking water and eating popcorn and spent a lot of time on her phone."