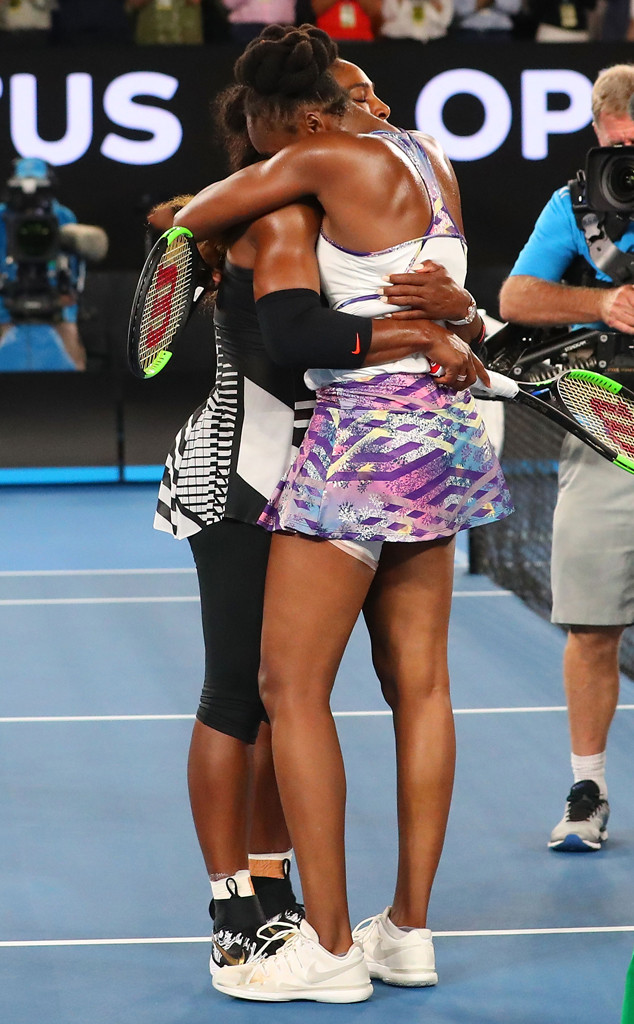 Scott Barbour/Getty Images
Tennis stars Serena Williams and Venus Williams exchanged a sweet embrace after the former beat the latter at the 2017 Australian Open Saturday in what marked the latest match in their more than 15-year professional sibling rivalry.
Serena's Women's Singles finals match victory, with a score of 6-4 6-4, marks her seventh Australian Open title and a record 23rd grand slam title. She broke the tie she had with Steffi Graf for most major titles in the professional era. Serena also broke a record she set at Wimbledon in 2016 to becomes the oldest woman to win a Grand Slam singles title in the Open era.