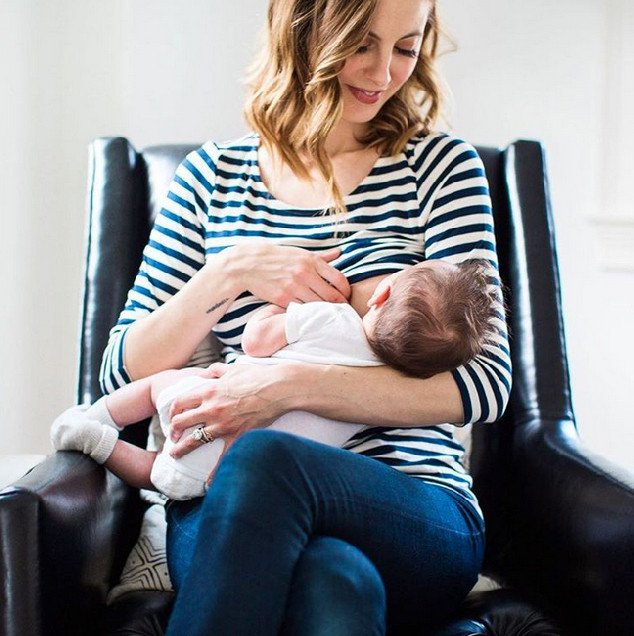 Stephanie Elliott
Eva Amurri Martino was worried about mommy shaming when she made the difficult decision this month to stop breastfeeding her son.
While the American Academy of Pediatrics (AAP) recommends mothers breastfeed their babies until they are at least a year old, many women are unable to do so for health or other reasons—or simply choose not to, and are often criticized for it. In a recent post for her Happily Eva After blog, Eva recalls the problems she faced nursing her youngest child, 3-month-old son Major.
The actress said that after the boy cracked his skull when his night nurse accidentally dropped him when he was five weeks old, her "breastfeeding journey got totally thrown off."