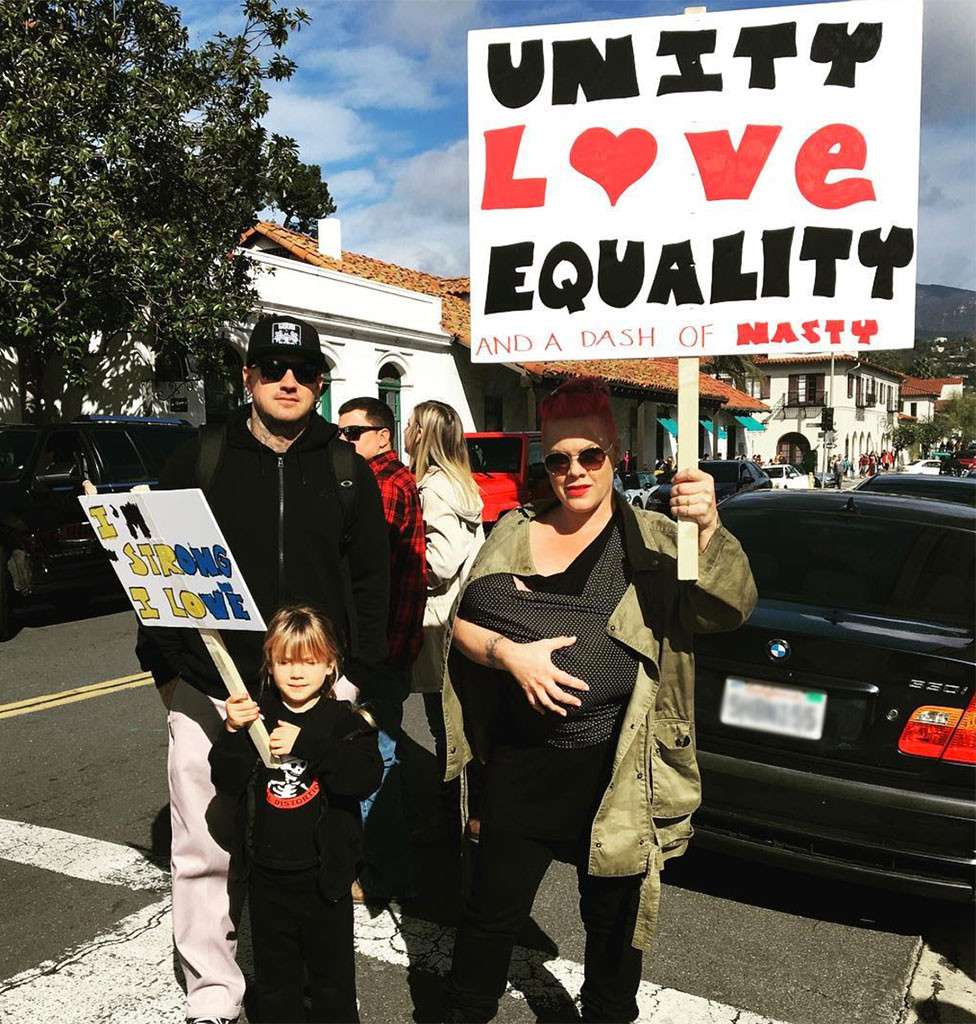 Instagram
Pink's passion for equality is just like fire.
The singer, hubby Carey Hart and their two children, 5-year-old daughter Willow and newborn son Jameson spent their Saturday at one of the many Women's Marches held across the county, a widely-attended protest in favor of women's rights and equality.
Pink, carrying her little guy in one arm, holds up a sign on the other that reads, "Unity, Love, Equality and dash of nasty." Meanwhile, Willow holds her own hand-made poster with "I'm strong, I love" written across it.
"We march together," Pink captioned the family snapshot.