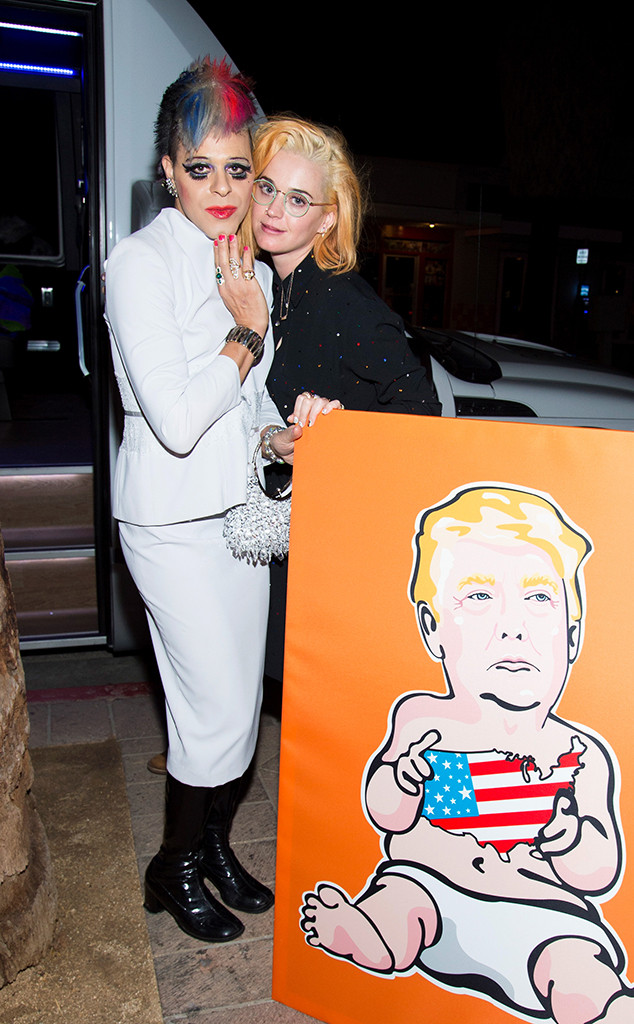 Tara Ziemba/Getty Images
Maybe Katy Perry has been spending a little too much time with Orlando Bloom...
The pop sensation debuted a newly dyed, bleached blond bob Saturday night while attending artist Sham Ibrahim's new gallery exhibit in Palm Springs, one day after she threw an epic surprise birthday bash for her boyfriend.
The bold color totally suits Katy, since she's actually a natural blond and is now totally twinning with the British actor. Orlando went from brunette to blond a few months ago, and let's face it, he'd look hot, hot, hot with just about any hair color.
The same goes for Katy, but of course. And given the "This Is How We Do" singer's love of wild wigs and colorful 'dos, the hair switch-up is no major surprise.