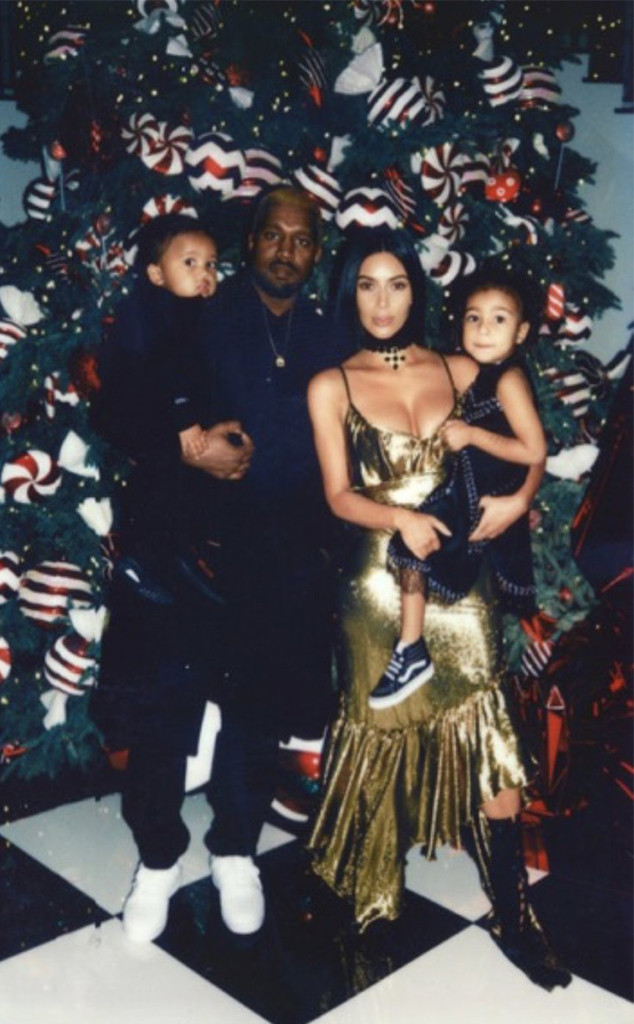 Kanye West/Twitter
After a trying 2016 finale, Kim Kardashian has stepped into the new year with a smile.
Following her Paris robbery in October, the international reality star suddenly retreated from the limelight and kept off of social media, fueling questions as to whether or not Kardashian's relationship with fame would ever be the same. Then, Kanye West was unexpectedly hospitalized for a week after suffering exhaustion.
Naysayers called the couple's marriage into question, but the mother of two stuck by her man and now they are both coming out the other side after everything they've faced together.
"Kim is in a really great place right now," a source close to the couple told E! News. "Kim and Kanye are very happy."