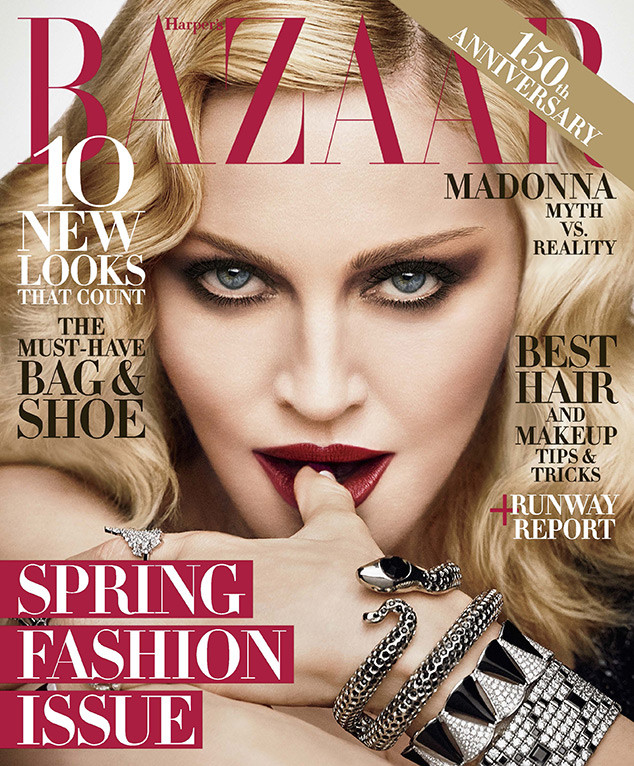 Luigi & Iango/Harper's Bazaar
Madonna isn't going anywhere.
Three decades into her career, the 58-year-old singer appears in Harper's Bazaar's February issue. She may be a cover girl, but as Madonna tells the magazine, "I've always felt oppressed."
Realizing her comment might raise a few eyebrows, the "Living for Love" singer adds, "I know a lot of people would go, 'Oh, that's ridiculous for you to say that. You're a successful white, wealthy pop star,' but I've had the s--t kicked out of me for my entire career, and a large part of that is because I'm female and also because I refuse to live a conventional life. I've created a very unconventional family. I have lovers who are three decades younger than me. This makes people very uncomfortable. I feel like everything I do makes people feel really uncomfortable."
Assuming that's true, why put herself out there at all?