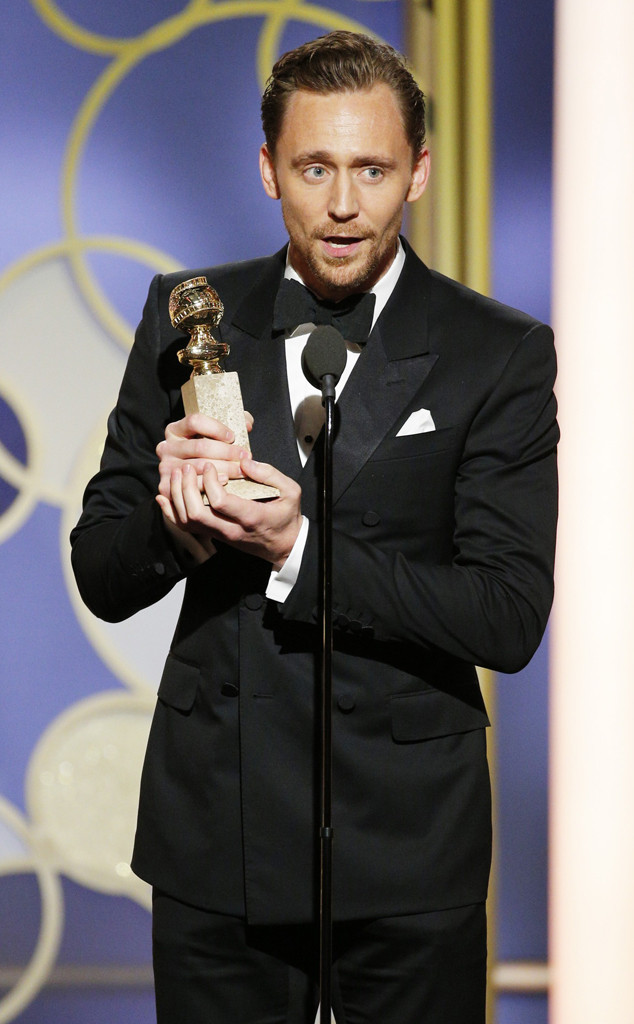 Paul Drinkwater/NBCUniversal via Getty Images
You're not alone. Tom Hiddlestonalso thought his 2017 Golden Globes acceptance speech was well, off-putting.
The English actor won for The Night Manager in the Best Actor in a TV Limited Series or Motion Picture category Sunday evening, no doubt a nerve-wracking moment for the first-time Golden Globe winner. So much so, in fact, that when Hiddleston ascended the stage to dish out his various thank you's, he instead told a story many felt was a wee self-aggrandizing.
Hiddleston reflected on his humanitarian work in South Sudan, specifically a moment when a group of young doctors and nurses approached the celeb to tell him they'd just binge-watched the AMC miniseries.
"The idea that I—or we—could provide some relief, entertainment for people… who are fixing the world in places where it is broken made me immensely proud," he explained.
Good intentions? Sure. Self-righteous? The internet sure thought so.