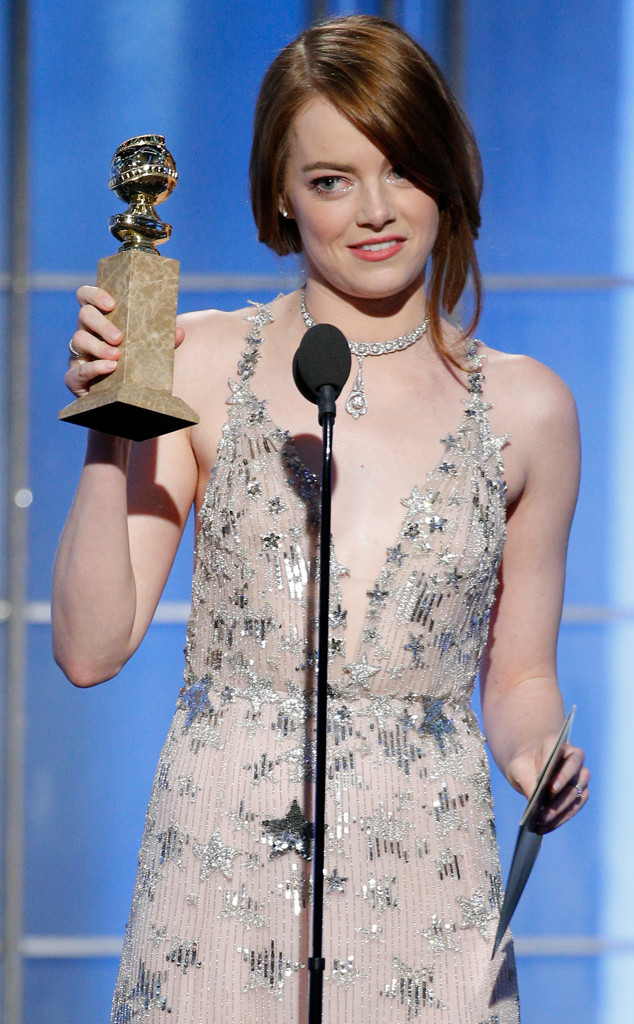 Paul Drinkwater/NBCUniversal via Getty Images
This isn't a dream, Emma Stone.
The actress just won Best Actress in a Comedy or Musical for her role in La La Land at the 2017 Golden Globes. Her award adds to the growing list of honors received by the blockbuster musical, including a win for Ryan Gosling (Best Actor) and Damien Chazelle (Best Director).
Looking beautiful as always, an emotional Stone, who was greeted with applause and a standing ovation by Andrew Garfield, took the stage to thank those closest to her for this award.
"Thank you. Oh, boy. Thank you to the Hollywood Foreign Press for this. And I have to start by thanking my amazing mom. Thank you, mom, for everything. I moved here 13 years ago this week, and without my mom and my dad and my brother, who has put up with me his whole life, thank you, Spence, you're the best. To Doug, who has been my rock for 12 years. And holly and Michelle and Megan and Greta, thank you for everything."