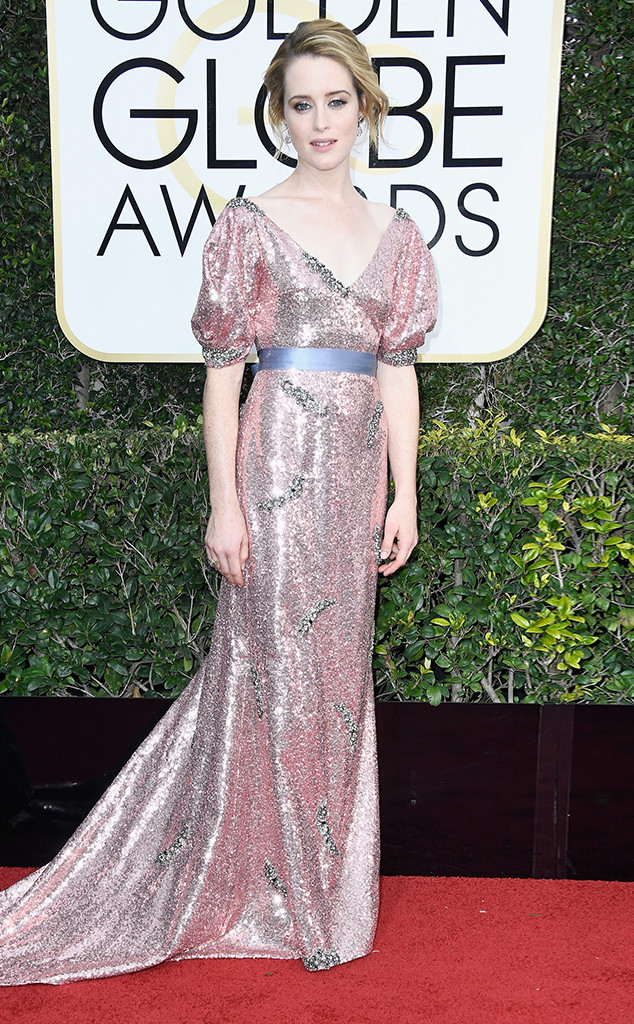 Frazer Harrison/Getty Images
And the crown goes to...star of The Crown, Claire Foy!
Newcomer Foy just won best actress in a TV drama at the 2017 Golden Globes, and she sure seemed stunned.
"Oh my god, I'm having an out-of-body experience," she told the crowd as she took the stage to accept her award. "Thank you very very much, I'm so shocked. Thank you, Hollywood Foreign Press."
Foy plays Queen Elizabeth II in the Netflix series that chronicles her reign from the 1940s to present day, which means she's playing both a real and very recognizable public figure.
"When you play a real life person, it's tricky. And you rely very much on the people around you. So I'm going to dedicate this to all those people around me," Foy said, thanking her costars, directors, and Netflix.
"But big shoutout to John Lithgow," she added. Lithgow, who plays Winston Churchhill, was also nominated tonight.