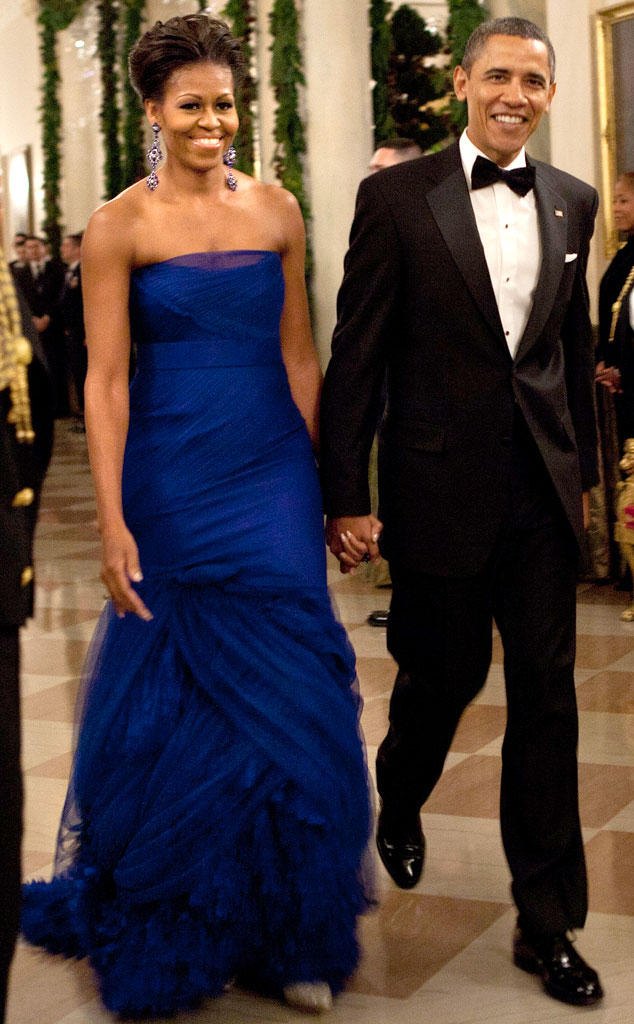 Brendan Smialowski-Pool/Getty Images
Guests at the 2017 Golden Globes received a surprise inside their award show program: An inspiring letter from the president of the United States.
The rare move marks a written farewell to Hollywood from President Barack Obama, who has enjoyed support from scores of celebrities during his eight years as U.S. leader. Sunday's Golden Globes ceremony is the last major award show before the president leaves office on Jan. 20.
"Michelle and I sent greetings to all those attending the 74th annual Golden Globe Awards," he wrote. "Film and television have captured our understanding of society. Using the big and small screens to bring diverse tales to life, actors and actresses and creative visionaries behind the scenes have inspired us to find deeper meaning in our shared humanity."