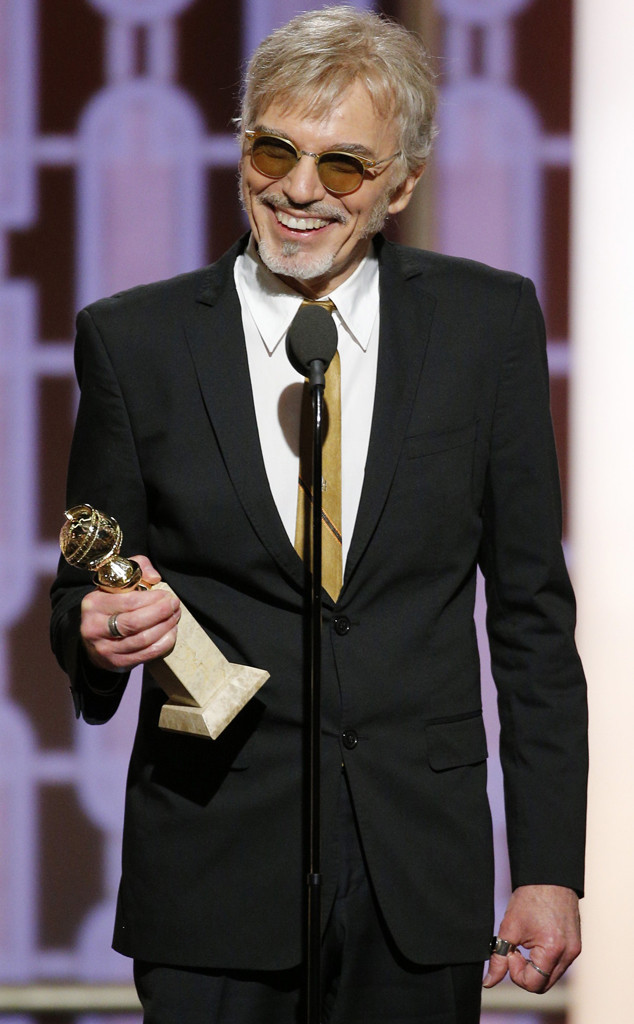 Paul Drinkwater/NBCUniversal via Getty Images
Could the biggest feud in Hollywood be one between Billy Bob Thornton and Bob Odenkirk?
When the Goliath actor stepped up to the podium at the 2017 Golden Globes to accept his award for Best Actor in a TV Drama for his work in the Amazon series, he took the opportunity to really stick it to his apparent nemesis and fellow nominee.
"So there are a lot of talented people in every category. These days, there are a lot of talented people in this business. And this is not track and field, so you don't break a tape and actually win. This is up to people's opinion. But I do have to thank the Hollywood Foreign Press very much for picking me over Bob Odenkirk because Bob and I have had a feud since the 1940s when we did a movie with Van Johnson. Remember that, Bob? And we've had a little thing ever since. So, there you go, bud."