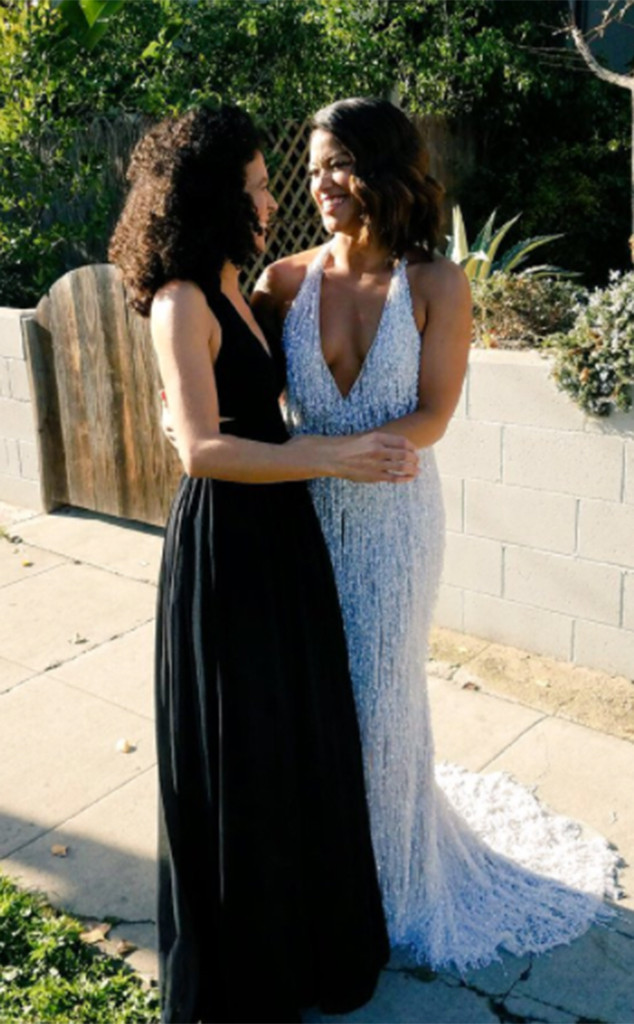 Twitter
Sister, sister!
Don't we all wish we could be related to Gina Rodriguez and look this fabulous? The actress always finds a way of including her family in on her Golden Globe experience.
The 32-year-old star shared a photo of herself with her sister just before hitting the red carpet. Not only does Rodriguez look stunning in her metallic beaded gown, but she also seems completely in awe of the moment.
"With my big sister Rebecca. I truly have the most incredible family, and I am forever grateful for them," the Jane the Virgin star tweeted.