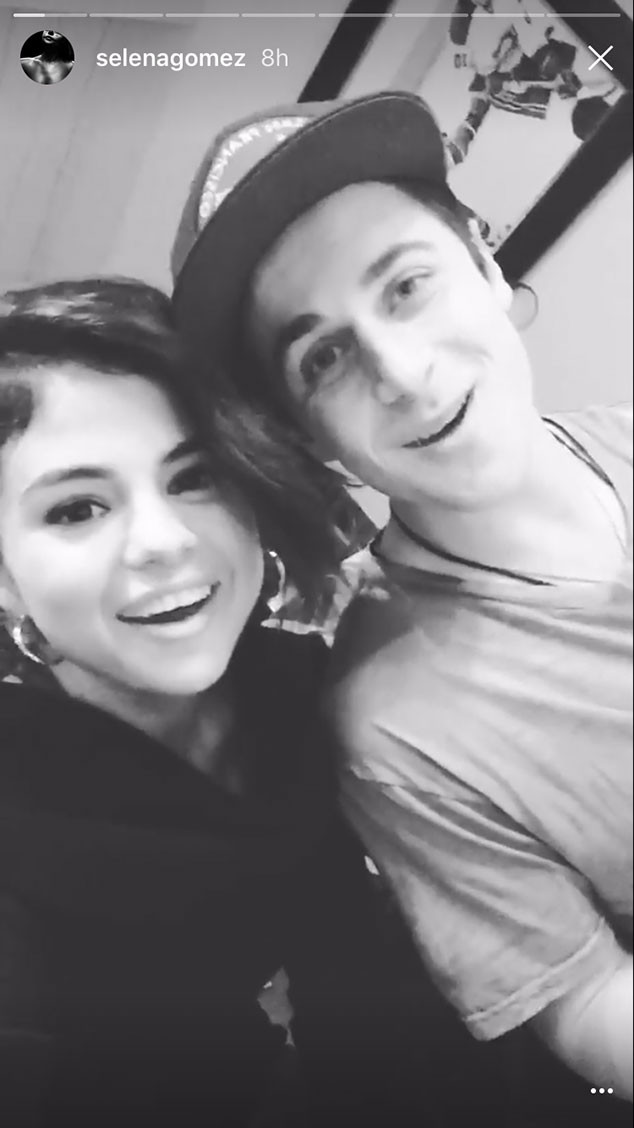 Instagram
Now, this is a magical reunion.
It looks like Selena Gomez had quite the memorable Saturday night when she spent it in with her childhood co-star from Wizards of Waverly Place, her on-screen brother, David Henrie. The moment came just in time for the five year anniversary of the finale episode.
"Having a nice night with this guy," the low-key Gomez revealed to fans as she smiled for her Instagram story. The two stars first worked together in 2007 when the hit Disney show aired its first season. At the time, the American Music Award winner was a young teen on the cusp of mainstream success. To the put it all in perspective, Henrie reminded the songstress that he was responsible for making her first Twitter account.
"For the record, I made her Twitter. I told her what Twitter was. She couldn't even say Twitter!" Henrie joked.