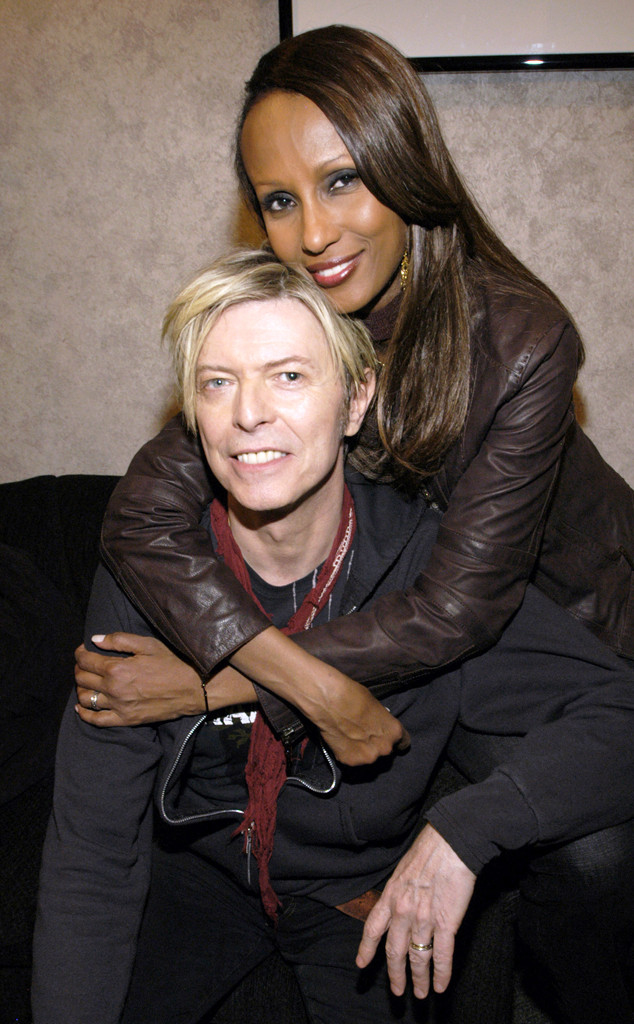 KMazur/WireImage
Nearly one year after his tragic passing, Iman is doing her part to keep David Bowie's legacy more alive than ever.
The iconic supermodel recently took to Instagram to reflect on the upcoming anniversary of her late husband's death on Jan. 10, which falls just two days after the singer would have celebrated his 70th birthday.
Iman shared an intimate, black and white photo of the pair in a sweet embrace (and sharing a covert smooch) while walking along the ocean. She captioned the snapshot, "BowieForever."
The couple tied the knot in 1992 before welcoming a daughter, Alexandria Zahra Jones, eight years later. Sadly, after a private 18-month battle with liver cancer, David passed away last January at 69-years-old.