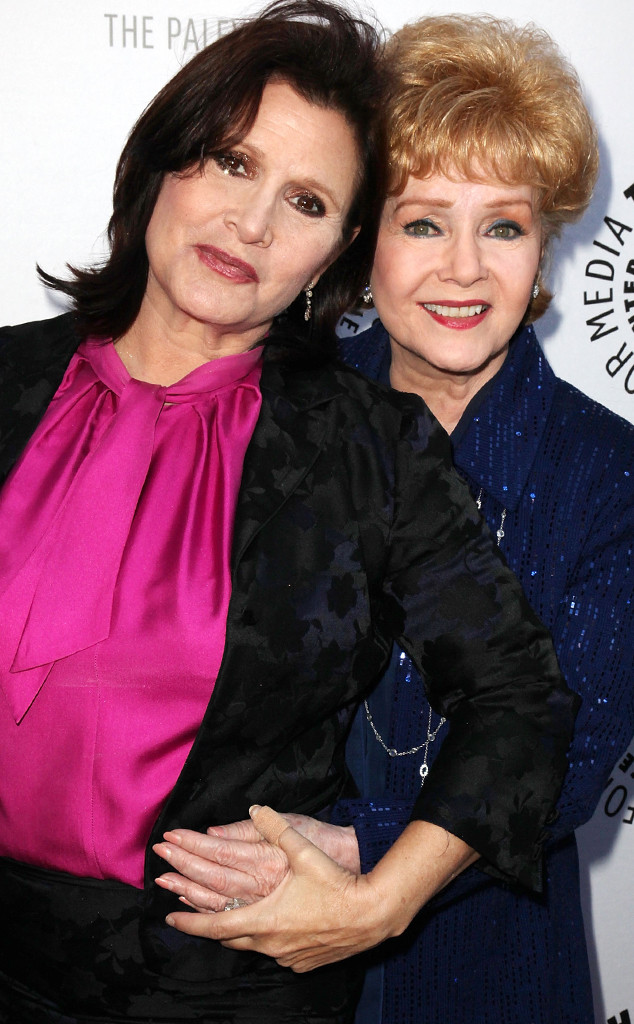 Brian To/FilmMagic
A private memorial for Carrie Fisher and her mother, Debbie Reynolds, who passed away one day after her last month, was held in Beverly Hills Thursday.
The service took place at Carrie's home a day before a planned joint funeral. Family members such as Carrie's daughter and Scream Queens actress Billie Lourd, 24, her dad and Carrie's ex Bryan Lourd, and Carrie's brother and Debbie's only other child Todd Fisher attended the service.
Stars Taylor Lautner, Jamie Lee Curtis, Gwyneth Paltrow, Meg Ryan, Alex Trebek and Meryl Streep were among the 125 guests in attendance. Streep is considered "part of the family," a source previously told E! News.
The intimate yet casual afternoon gathering was reminiscent of the parties Fisher often threw in her home. "Billie wanted the people her mother loved to gather in that living room one last time," a family source told People.
Lourd and Streep, who also performed Fisher's favorite song "Happy Days Are Here Again," were also a few of the handful of loved ones who delivered a eulogy at the memorial.