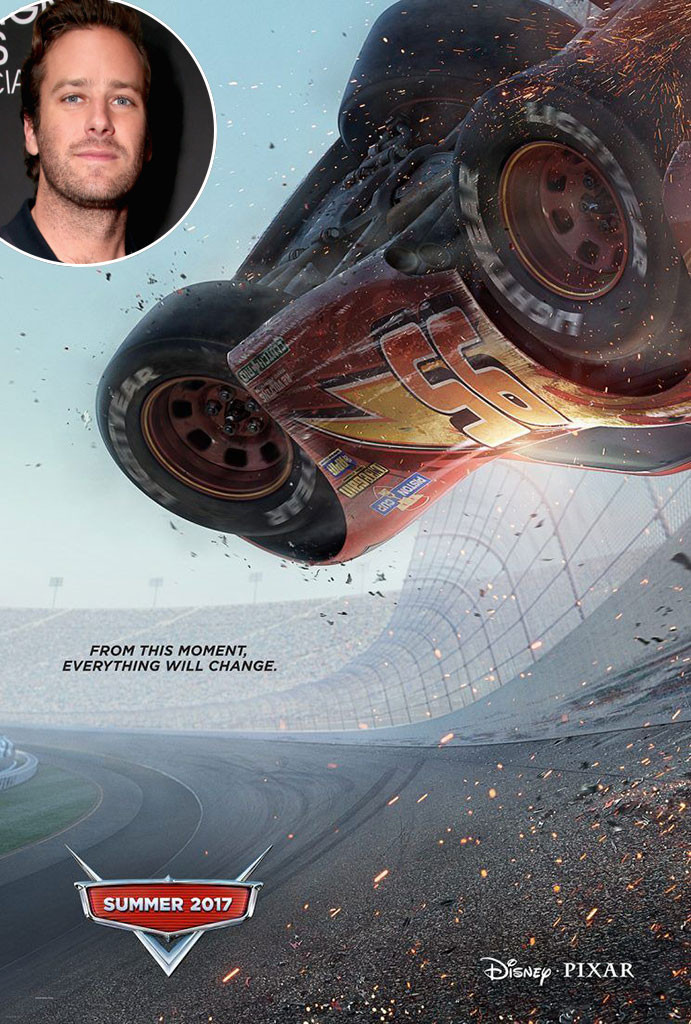 Disney-Pixar; Getty Images
Cars 3 is changing gears.
The third installment of Pixar's beloved race car franchise is going to be different from its two predecessors. Fans who caught the teaser trailer saw that Cars 3 will be taking a darker turn, as protagonist Lightning McQueen (Owen Wilson) crashed and burned on the racetrack. "From this moment everything will change," the trailer teased.
According to the film's synopsis, Lightning McQueen is "blindsided by a new generation of blazing-fast racers" and finds himself "suddenly pushed out of the sport he loves. To get back in the game, he will need the help of an eager young race technician, Cruz Ramirez, with her own plan to win, plus inspiration from the late Fabulous Hudson Hornet and a few unexpected turns. Proving that #95 isn't through yet will test the heart of a champion on Piston Cup Racing's biggest stage!"