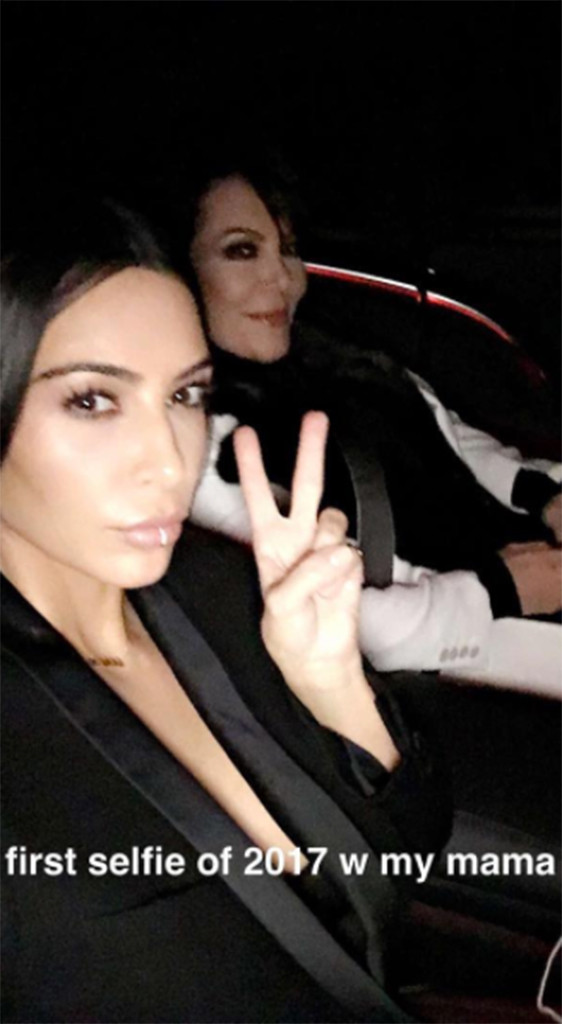 Snapchat
It's here, you guys, and we're #blessed.
Shortly after making her grand return to social media, Kim Kardashian has once again generously graced her fans with a long overdue selfie.
Choosing to share the anticipated photo on Snapchat, Kim did what she does best and turned on that front-facing camera to give her signature pout and a peace sign alongside mama Kris Jenner. "First selfie of 2017 w my mama," Kim wrote on the photo.
Does this mean she'll be coming back to the limelight in full force for 2017?
After taking an understandable hiatus from the spotlight following her horrific Paris robbery in October, Kim returned to social media at the top of the year when she updated her app with an exclusive look into her home life with Kanye West, North West and Saint West.