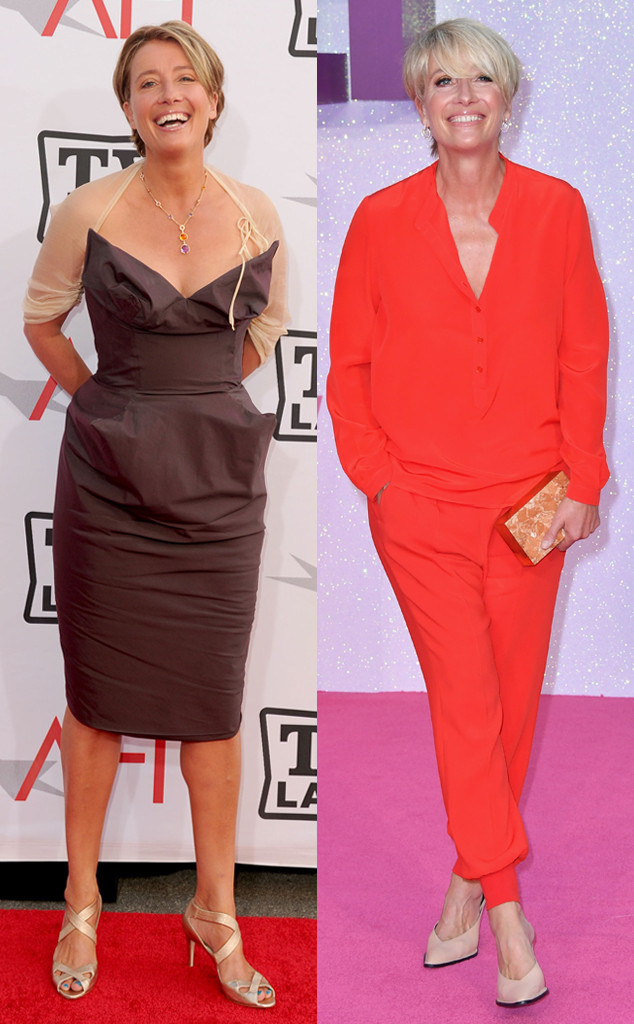 Getty Images
Emma Thompson is happy to flaunt her new frame these days.
The actress has been working with Kate Middleton's personal trainer and dietician, Louise Parker, and saw such great results that the Love Actually star penned the forward to Parker's new book, The Louise Parker Method: Lean For Life: The Cookbook.
"Louise is the only one out there I trust—she's not holier than thou, yet somehow miraculously gets my reluctant arse into gear and sometimes even keeps it there," Thompson writes, per MailOnline. "I love that her method is NOT a diet—and is genuinely sustainable—so I can have my glass of wine and manage to avoid spending the rest of the week eating cheesy Wotsits."