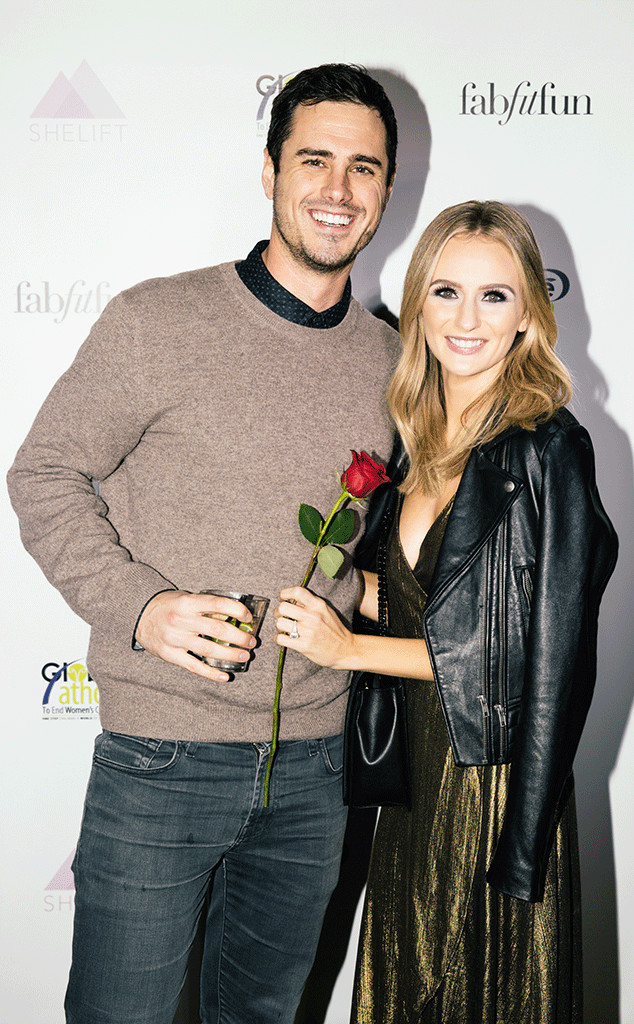 FabFitFun
The Bachelor's Ben Higgins picked the girl. Now, he needs to pick the date.
Since proposing to Season 20 contestant Lauren Bushnell at the start of 2016, the Indiana software salesman is stepping into 2017 with a renewed focus on getting down the aisle.
"Wedding clarity," he told E! News of his love resolution for the new year. The reality star caught up with E! at the Sycamore Tavern during The Bachelor charity viewing party benefiting SheLife and Globe-athon.
"2017 I hope is the year that we have huge steps in either getting married or having a really good idea of when we're getting married, but right now we don't," he admitted.