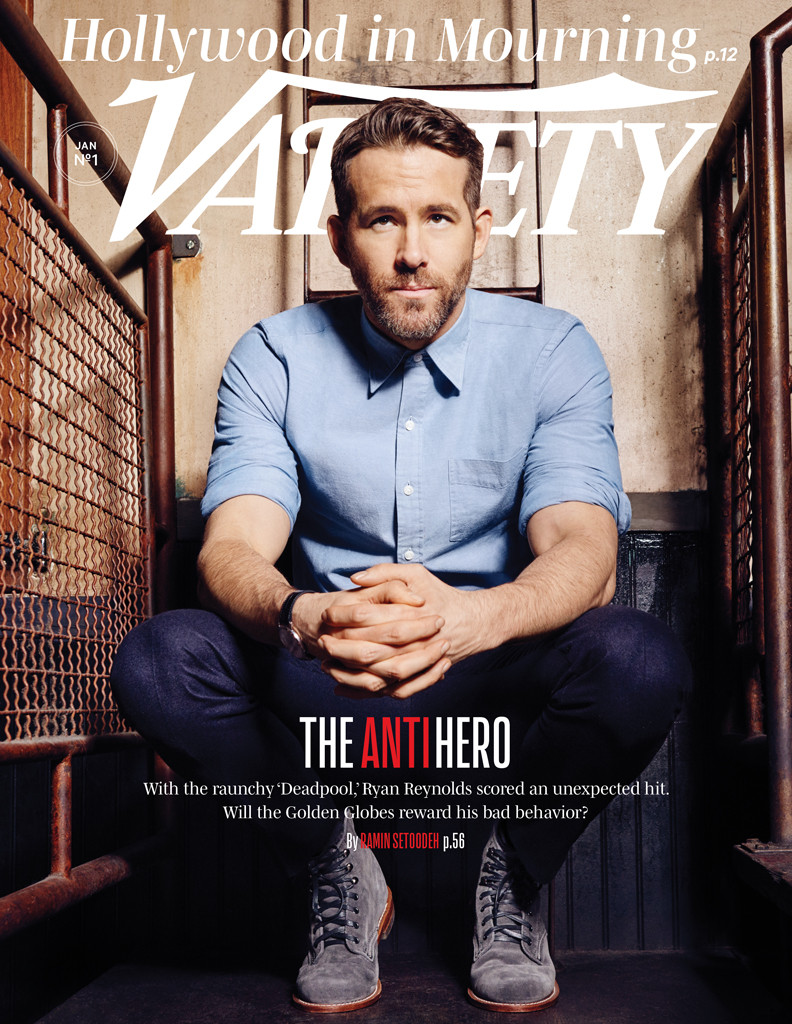 Courtesy Peter Yang for Variety
When the curtain rises at the 2017 Golden Globes, there's only one hand nominee Ryan Reynolds will be squeezing.
The actor stands to win his first major award in the Best Actor, Musical or Comedy category for Deadpool, a role that gave Reynolds anxiety long before award season rolled around. In a new interview with Variety, the father of two credits wife Blake Livelyfor helping him cope with particularly stressful moments leading up to the action flick's premiere.
"By the time we were in [post-production], we'd been to Comic-Con, and people went crazy for it," Ryan explained. "The expectations were eating me alive."
"Blake helped me through that," he continued. "I'm lucky to have her around just to keep me sane." Aww! As if we needed another reason to love this perfect pair...