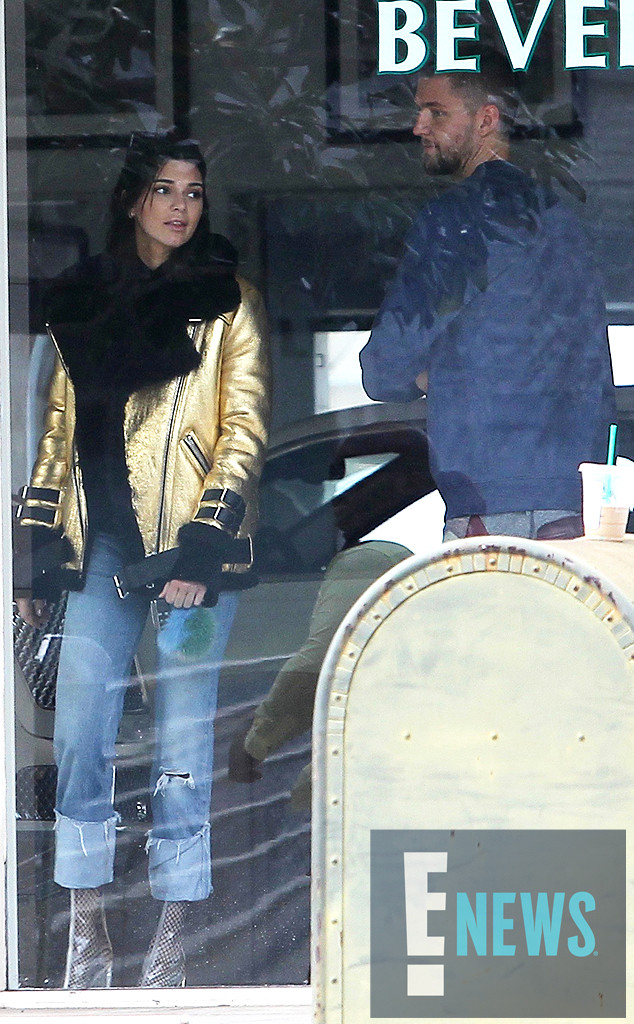 AKM-GSI
Nothing like kicking off the New Year by running into your ex!
E! News has learnedKendall Jenner was visiting the Beverly Hills Bentley dealership on Monday when she ran into Chandler Parsons, with whom she had a short, alleged fling back in 2014.
An on-looker tells E! News exclusively the supermodel got to the dealership around 2 p.m. with Hailey Bieber to look at cars by Rolls Royce, Bugatti and Bentley. "She was looking at this new Bentley truck in particular, and she test drove a white model around the block," the insider explained.
Though we're told the entire store was closed while she was there, Parsons had been there for a period of time as well, and they walked throughout the store together.
"They were pretty friendly, very casual, but smiling and chatting like old friends," the onlooker explained, revealing that the pair did not hug each other hello or goodbye. Rather. it appeared to be a simple, unexpected run-in.