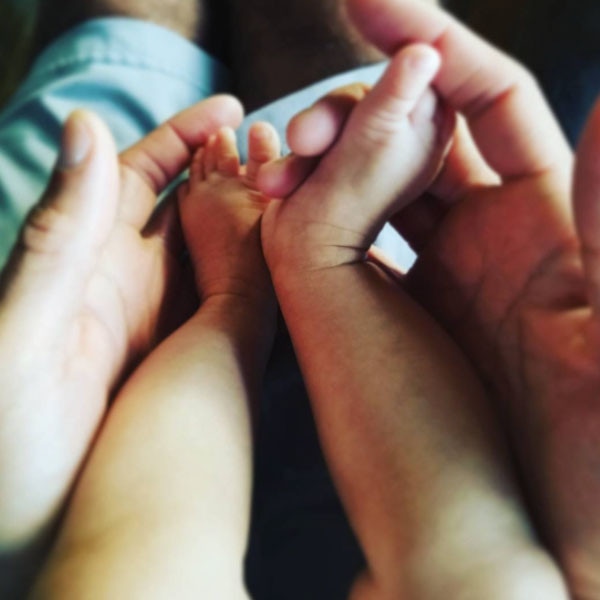 Instagram
This little piggy went to the market...
Michael Ealy is busy counting tiny toes these days as a dad to a brand new baby girl. After confirming the arrival of his family's newest member in November, the Secrets and Lies actor shared the first photo of his second bundle of joy and kept all eyes on her feet. 
"I got u every step of the way," the proud dad captioned the sweet shot of the newborn's feet nestled in his hands. 
The Golden Globe nominee and his wife of five years, Khatira Rafiqzada, also have one son named Elijah. 
"I just discovered a whole new love. I've never ever felt this way before. I was wondering if I could love another child as much as I love my son. And what I realized, within hours of my daughter being born, not only do I love her just as much if not more," he said during an interview with Steve Harvey in November. "It's a special kind of protective love."
The notably private star is an expert when it comes to keeping life's milestones under wraps. The 43-year-old actor managed to keep his wedding and both of his children's births a secret, opting to announce the news on his own time. 
"I don't live my life in a social way," he once told Wendy Williams. "I don't put everything out on social media. I don't live that reality lifestyle. At the same time, I've always been private, ever since I was in high school. Like, people think, 'Oh, you're in Hollywood,' I'm like, 'No, no.' If you knew me in high school, you knew. I learned then, if you want something to work, if it means that much to you, keep it to yourself."