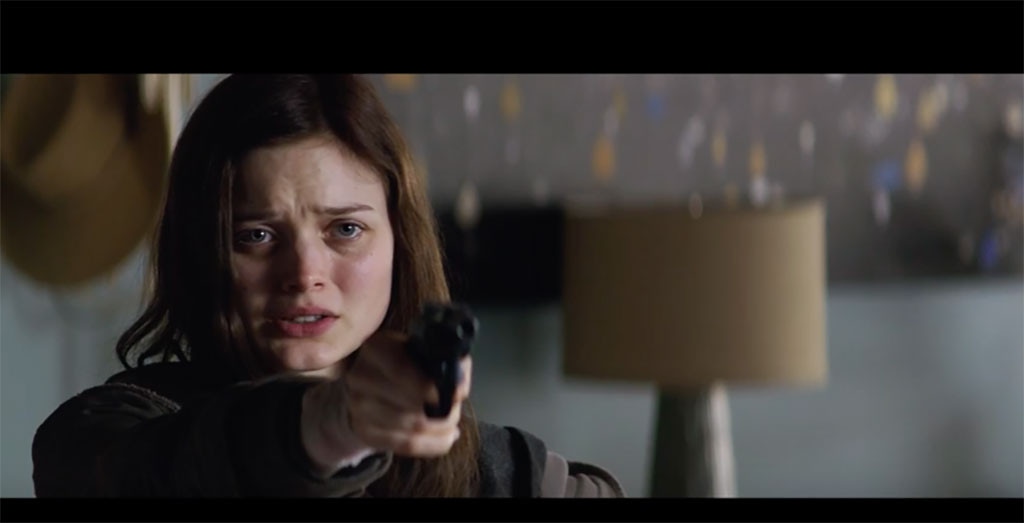 YouTube
Things are really heating up now. 
Sure, the newest extended trailer for the upcoming Fifty Shades Darker is packed with the same sexy scenes gifted to fans in previous spots—Anastasia Steele and Christian Grey's too-close elevator ride, their steamy shower romp, non-metaphorical fireworks—but its the latest trailer's finale that will have fans holding their breath for a new reason.
Previous teasers had hinted at the protagonist's uncomfortable introduction to one of her boyfriend's stalker exes, but this time, it went as far to show the moment Dakota Johnson's character comes face to face with Leila Williams (played by Bella Heathcote).
To make matters worse, Williams has a gun in her hand and it's pointed right at Steele's face. 
"Tell me what you have that I don't," Williams is heard saying for the first time before Grey walks in at the perfect time, of course. Unfortunately, we'll have to wait with bated breath for the movie's debut to see what transpires because the clip cuts to black. 
The two minute clip plays to the tune of Zayn Malik and Taylor Swift's latest hit, "I Don't Wanna Live Forever" as additional scenes show Grey and Steele plummeting in a helicopter crash, discovering their car vandalized and fleeing Steele's menacing boss, Jack Hyde. 
After all, as the trailer promises, "Every fairytale has a dark side." 
Let's just say this trailer keeps its promise. 
Fifty Shades Darker hits theaters on Feb. 10.