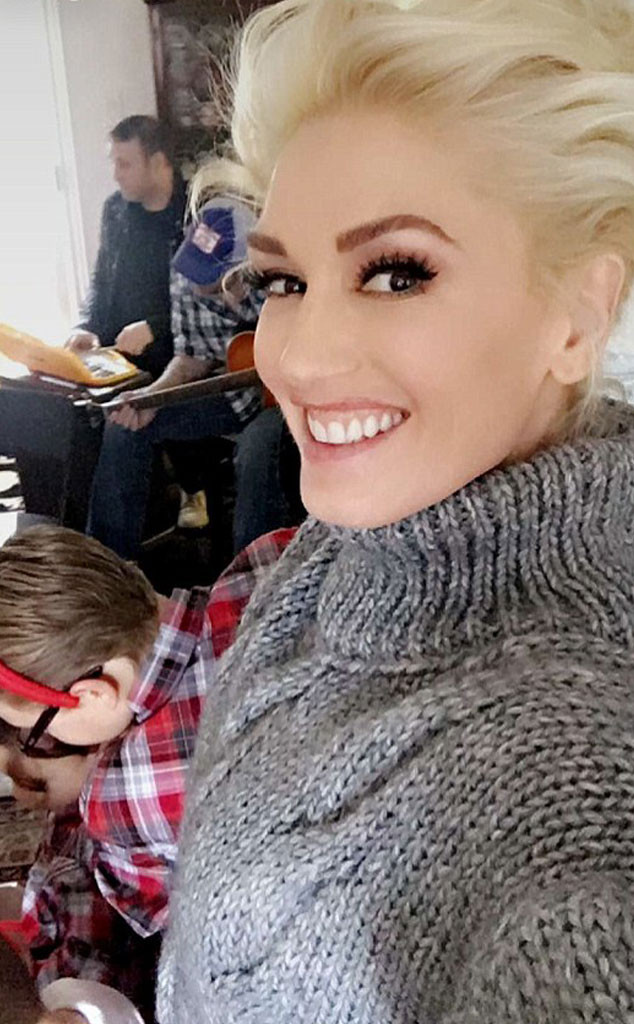 Snapchat
This might be the cutest Snapchat ever.
Gwen Stefani shared video of her son Apollo Rossdale riding a toy horse, but in the background Gwen's boyfriend Blake Shelton can be heard cheering on Apollo, who is dressed in a Pikachu suit. "Here you go! Ride that horsey," Blake says as Apollo rocks back and forth on the stuffed animal.
"Yee-haw!" Apollo shouts. Could he be any cuter?!
Gwen and Blake spent Christmas Eve with her three kids, Apollo, Zuma and Kingston, and not only did they get to spend time with Blake, they also got front-row seats to his very private concert LOL. Gwen took to Snapchat once again to film the country crooner serenading a group of family and friends while everyone gathered for the holiday.