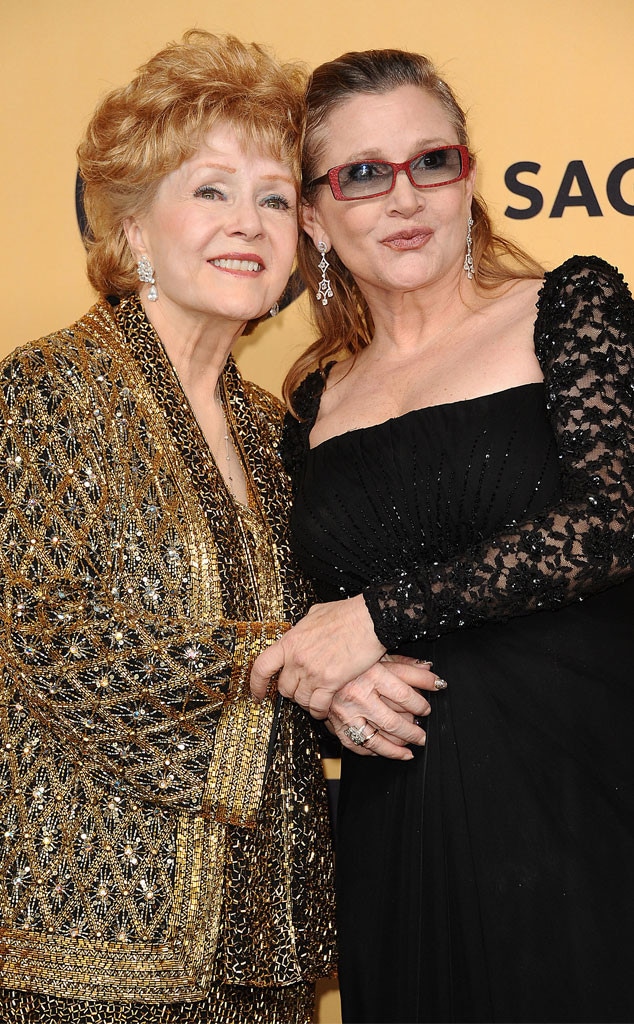 Jason LaVeris/FilmMagic
Carrie Fisher's mother Debbie Reynolds is speaking out just days after the Star Wars actress suffered a heart attack. This marks the first time that the 84-year-old actress has addressed her daughter's health following the Friday incident.
"Carrie is in stable condition. If there is a change, we will share it."
The Singin' in the Rain star added, "For all her fans & friends. I thank you for your prayers & good wishes."
The tweet comes on the heels of Fisher's half-sister Joely Fisher taking to Instagram to share a family photo from her Christmas Eve dinner as well as a short, heartfelt message to fans.
"The incredible outpouring of love and prayers has been felt…Merry…Happy…Healthy…from our family to yours," she wrote as the caption.
E! News confirmed that Carrie was on a plane from London to Los Angeles when she went into cardiac arrest. The Los Angeles Fire Department received a call shortly after noon on Friday and responded to LAX Gate 74.
Paramedics were on the scene when the flight landed and provided "advanced life support."
Meanwhile, the 60-year-old's only brother, Todd Fisher, told local TV station KABC the following over the weekend:
"She's obviously a very tough girl who's survived many things. I encourage everyone to pray for her."