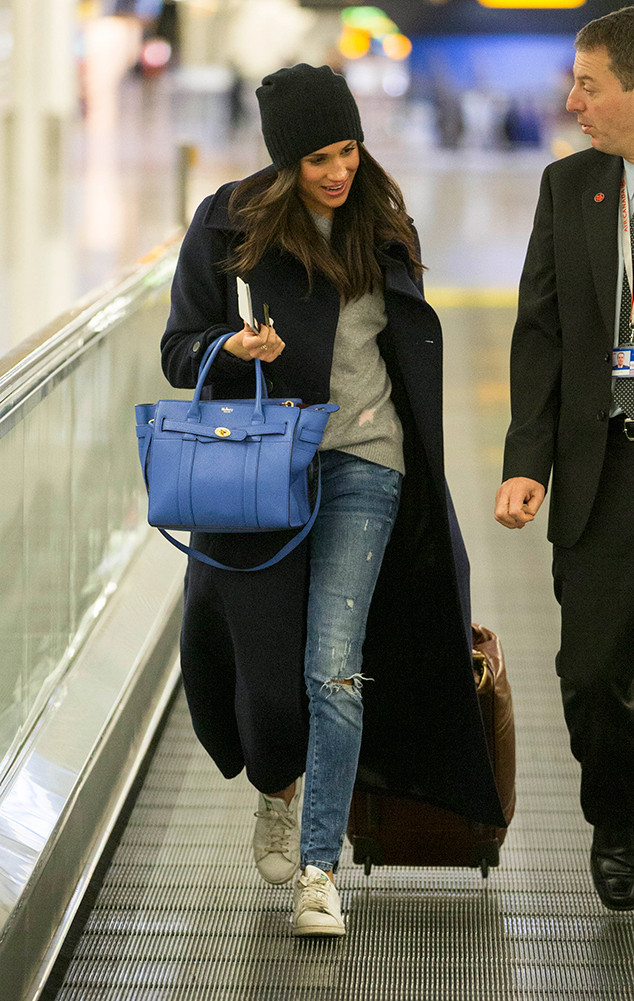 TheImageDirect.com
Parting is such sweet sorrow.
Prince Harry personally escorted his girlfriend Meghan Markle to London's Heathrow Airport Sunday. As five police protection officers flanked Harry, airline staff guided Meghan to her gate. The 35-year-old Suits actress, who kept warm in a 360 Cashmere sweater, is believed to be spending Christmas in North America, while her boyfriend will stay with his family in the U.K.
"Meghan was laughing and smiling but didn't say anything," an eyewitness says. "When she arrived, she was the last to board the flight." The actress arrived in Toronto a little after 10 p.m. local time. "She seemed tired due to the time difference," a source says, "but she was pleasant."