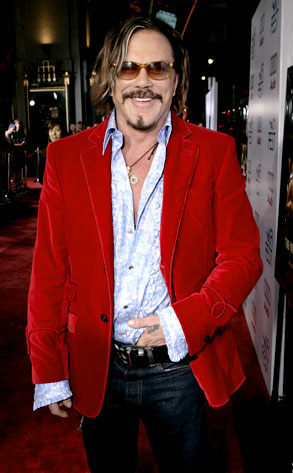 Todd Williamson/Getty Images
Do all celebs have to audition for a role? Do big-time stars even have to do that? Or are they just handed to them?
—Joan G, via Twitter
Most of the time, A-list gods and goddesses don't have to read for anything.
In fact, even B-plus talent often joins a project before a casting director is even hired. That's what happened with the movie Soul Men. Samuel L. Jackson and the late Bernie Mac were both attached before casting director LaTanya Potts came on board to flesh out the rest of the cast.
As for Mickey Rourke and his gritty leotard picture The Wrestler, that's an interesting story. It highlights a muddy netherworld between auditioning for a part and getting it sight-unseen...