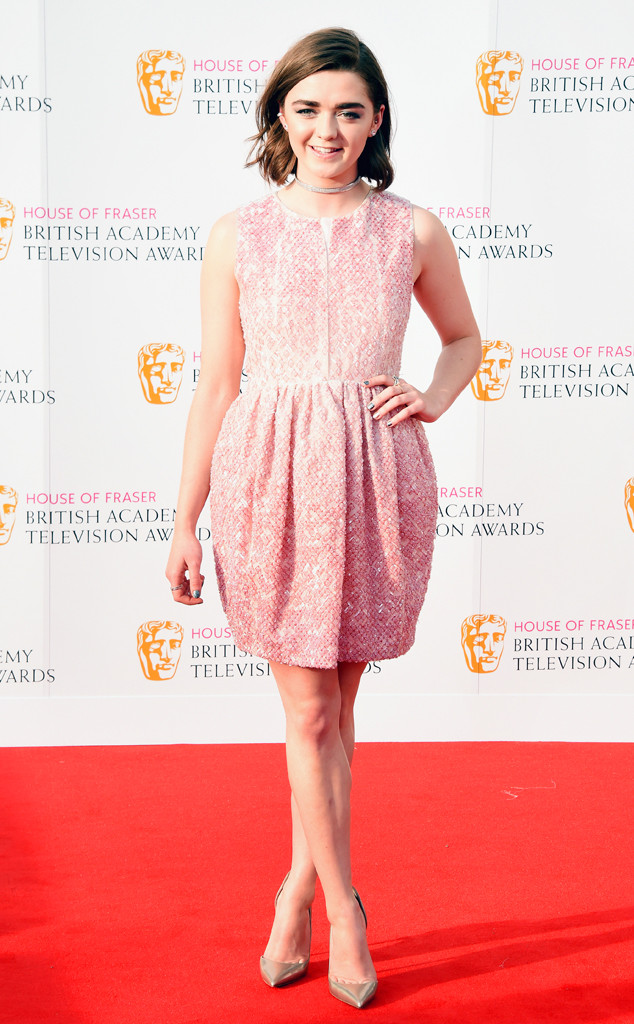 Stuart C. Wilson/Getty Images
A girl has the right to privacy.
Maisie Williams, who plays Arya Stark on Game of Thrones, recently became the latest celebrity to have had private photos stolen and distributed without her permission.
Vacation pics showing the 19-year-old actress sitting topless on a rock and undressing with a group of friends near an ocean were posted on her private social media account and reposted on public websites like Reddit. Her rep confirmed the photos were authentic.
"The images online were shared from Maisie's personal social media account," the rep told Page Six Wednesday. "The images are not explicit in nature, but pictures of Maisie and close friends at a spa at a recent visit in Japan."
Williams have recently traveled to the country to protest the hunting of dolphins and the usage of them in stage shows.