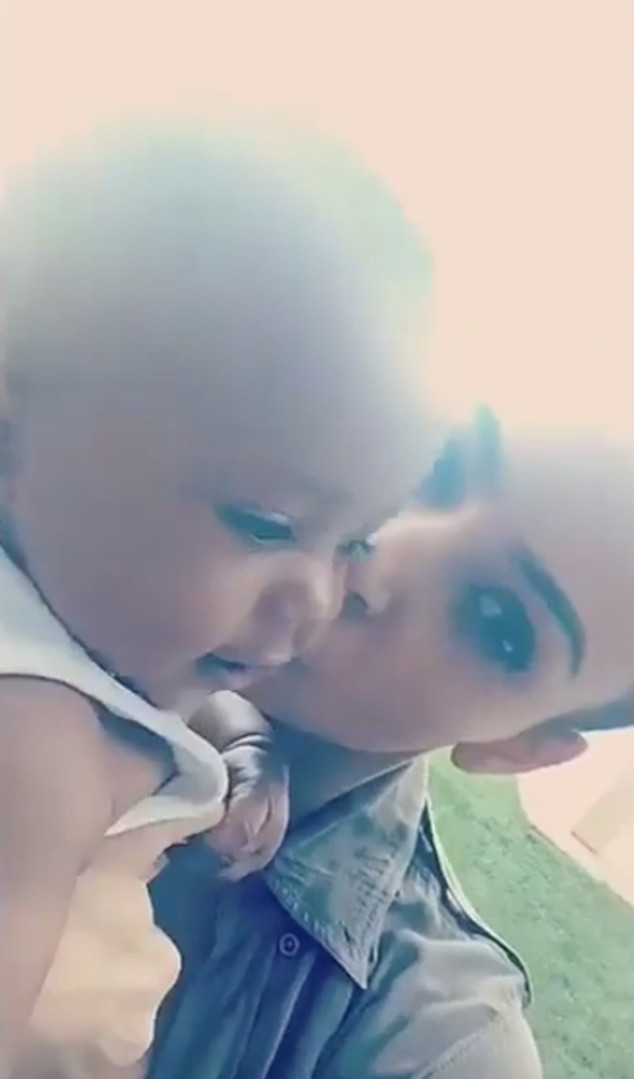 Snapchat
After everything that's happened in 2016, it's hard to tell if what we're feeling is disbelief that it's already been one whole year since Saint West was born, or if it feels as if he's always been a part of the family.
Either way, a very happy first birthday today to Kim Kardashian and Kanye West's son, who has been enjoying a relatively low-key time of it as he acclimates to life outside the womb. (Low-key as compared to some other members of his very famous family, that is. Not low-key as far as most babies are concerned.)
But though big sister North Westdefinitely had the splashier debut, and now that she's 3 has become a little star all on her own, Saint is still living a fabulous lifestyle. There's plenty of privacy for diaper changes on private jets when the family travels; designer gifts have been pouring in from day one; and his aunties, uncle, cousins and grandma Kris Jennerhave showered the boy with love and attention.
Not to mention, every picture of him is still a headline-worthy, awww-ensuring event, and his mom and dad couldn't be prouder.