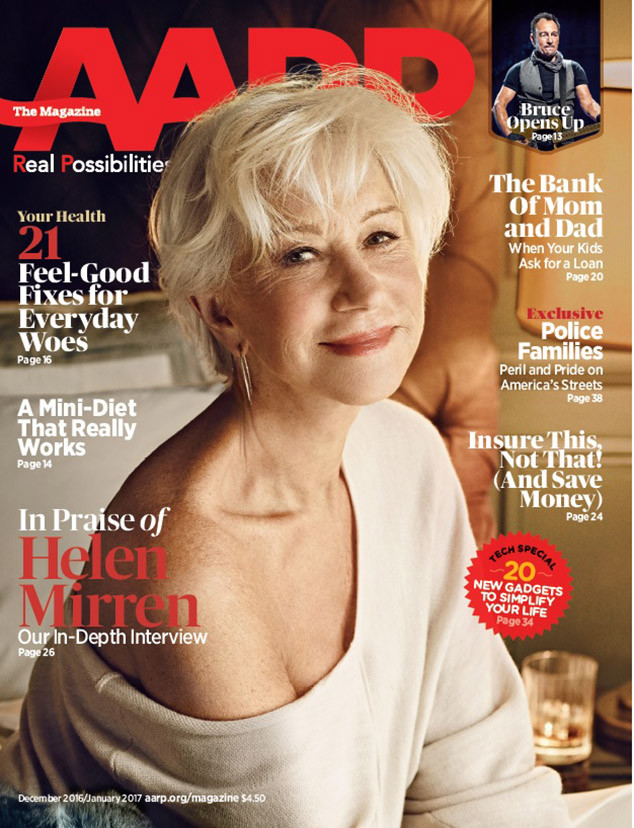 Miller Mobley for AARP The Magazine
Helen Mirren and her husband Taylor Hackford have been together for nearly 20 years—much longer than most Hollywood couples ever last. So what's their secret?
The actress covers the latest issue of AARP The Magazine and revealed how she never really wanted to get married. However, she took a different perspective after meeting Hackford.
"I did very consciously choose my work over my relationships right up to the time that I met Taylor," she explained. " I was 38 when I met Taylor, pretty late in life."
After being together for more than 10 years, they realized it was smart to tie the knot. "We got married in the end because we realized that we were going to be together forever," she said. "We got married, ultimately, for legal reasons more than anything else. Estate planning and other complicated things like that. And our families, we sensed, wanted us to be married."