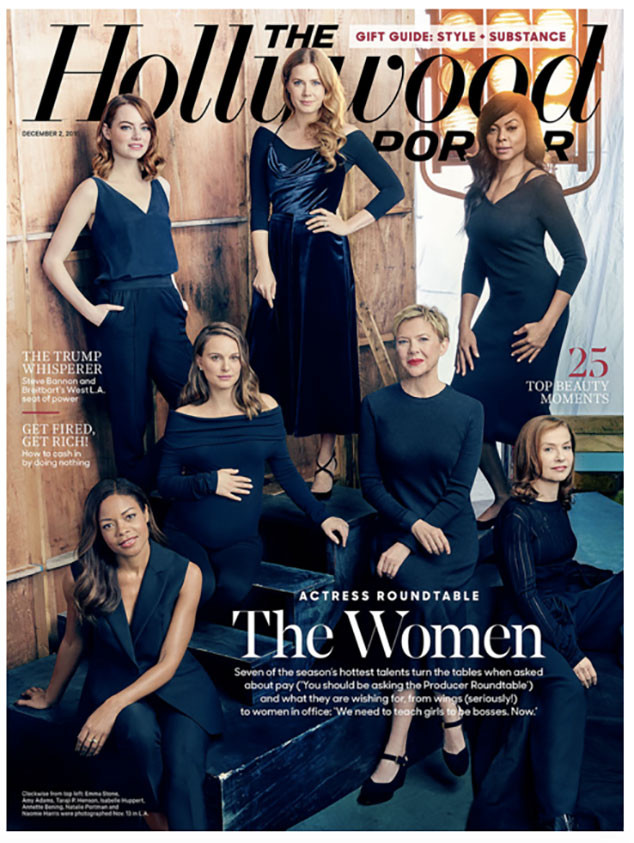 The Hollywood Reporter
It's a rare moment when you get to hear an Oscar nominee candidly discuss her hopes and fears. It seems all the more rare when there are four of them sitting at a round table together.
For The Hollywood Reporter, it's become an annual tradition to gather up Hollywood's most revered A-list female stars and seat them together for an honest and insightful chat about the state of the industry, their buzz-worthy new roles, how they went about tackling them and the lasting effects of such experiences.
This year, the magazine's crop of actresses included La La Land's Emma Stone, Hidden Figures's Taraji P. Henson, Arrival's Amy Adams, Jackie's Natalie Portman, Moonlight's Naomie Harris, 20th Century Women's Annette Bening and Elle's Isabelle Huppert. Diverse in age, genre, race and ethnicity, the women offered refreshing insight into the complexities and demands they faced on the job this year.
Here are a few things we learned in their excerpted conversation: