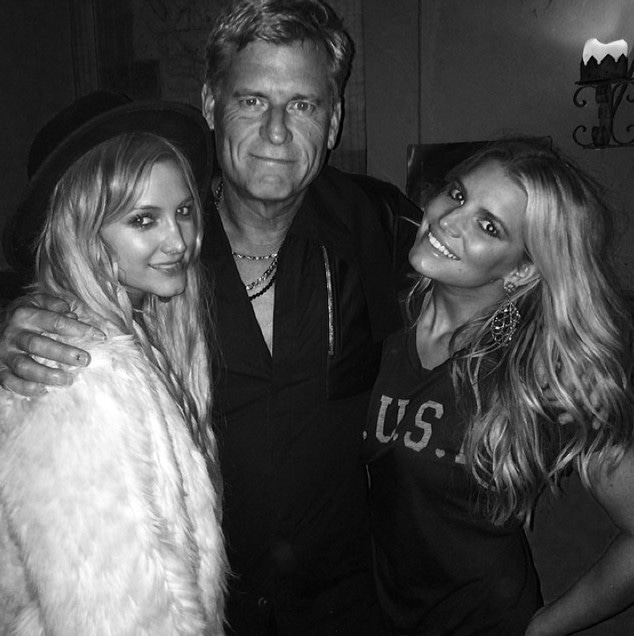 Instagram
UPDATE: The Simpson family has received some good news. Joe Simpson is cancer-free after receiving radiation treatments, a rep confirmed to People Tuesday afternoon.
————
Joe Simpson has been diagnosed with prostate cancer.
People confirms that Jessica Simpson and Ashlee Simpson Ross' dad was initially diagnosed with the disease two months ago. He has since undergone prostate surgery and is heading back to work.
The publication reports that Joe is feeling better and is optimistic about his future. He has also received support from family and close friends during his battle.
Amid the health scares, Joe has been able to continue his new career as a photographer.
This past May, the famous father had his first art show debut in Los Angeles where he received plenty of love from those closest to him.
The 58-year-old also couldn't help but praise his supportive daughters who were featured in some of the photographs.
"[Ashlee and Jessica are] so professional. They're so good and they know how to work a camera," Joe gushed to E! News' Erin Lim. "They know their stuff."
He continued, "Their joy makes me happy. As a father, it's not what your children do. It's who your children are and are they happy? That's the question you'll always ask."
Joe is reportedly heading to Japan where he will shoot the cover of Nation-Alist magazine and work on additional campaigns.
We're wishing him a healthy recovery. 
(Originally published Monday, Nov 14, 2016 at 4:23 p.m. PST)