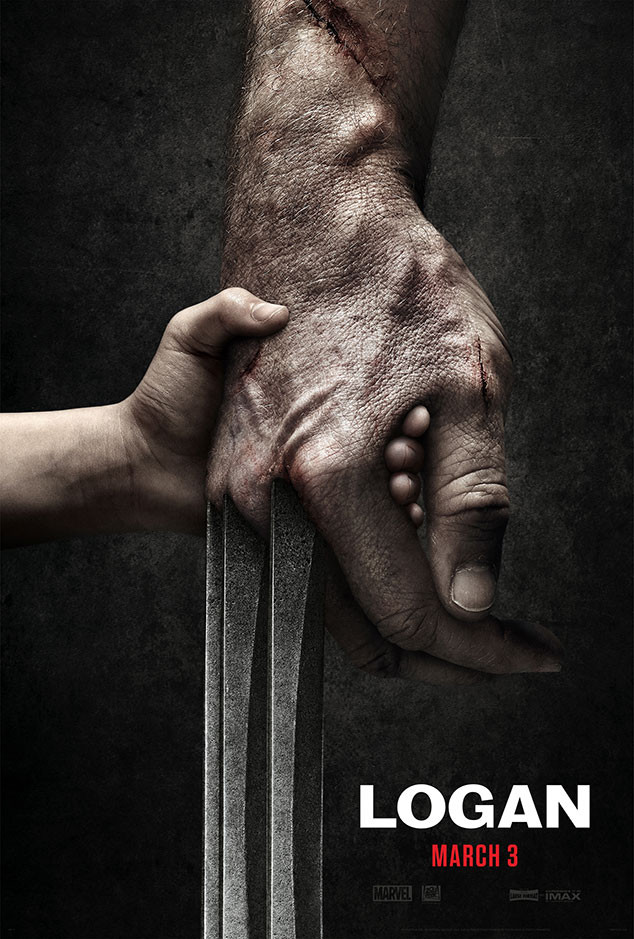 Marvel Entertainment
Hugh Jackman has officially put the claws back on.
For his final foray into the world of Wolverine, the Oscar nominee revealed the official movie poster and title of the upcoming sequel to the franchise. The film will be called Logan and will hit theaters March 3.
Director James Mangold is making his official return to the character after having directed Jackman in 2013's The Wolverine, which followed the events of 2006's X-Men: The Last Stand.
While little is known about the plot of the new film, the poster features Wolverine's scraped claw gripping a much smaller hand—possibly belonging to an unafraid child. Has Wolverine started a family of his own?
Ryan Reynolds has one theory. "That's my hand holding Logan's in the new poster. #tender," he tweeted.