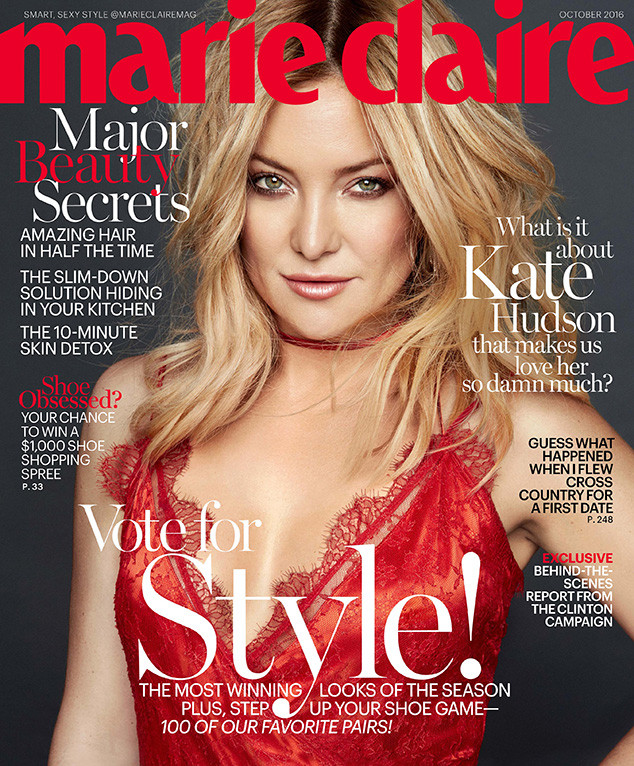 TESH/Marie Claire
Kate Hudson is a lot of things, but she's a mom first and foremost.
Of course, her fans know her as an actress, an author and an entrepreneur. Though her Instagram feed and Snapchat stories might give the impression that she leads a charmed life—and in some ways, she does—she's the first to admit that being a single parent isn't easy. "I don't try to sugarcoat things," she confesses to Marie Claire. "I'll say, 'I'm doing the best I can.'"
For example, the Deepwater Horizon actress, 37, will often ask sons Ryder Robinson, 12, and Bingham Bellamy, 5, to help her make dinner—to varying degrees of success. "I like it to be an experience and [my kids] help me with it," Hudson says. "But if they want something after that, I'll be like, 'Look, I'm placing a meal out for you like a king. I can't do everything. I'm going to have to be the OK mom.'" And she's perfectly OK with that. Hudson's self-assured nature comes from her upbringing (thanks to parents Goldie Hawn and Kurt Russell) as well as a desire to keep the peace. "I love locking myself in rooms and just being quiet. A lot of people have a hard time in that space, because when you're quiet, you feel the uncomfortable things. You have to actually look at things in your life that are functioning or not functioning. And I like that place."