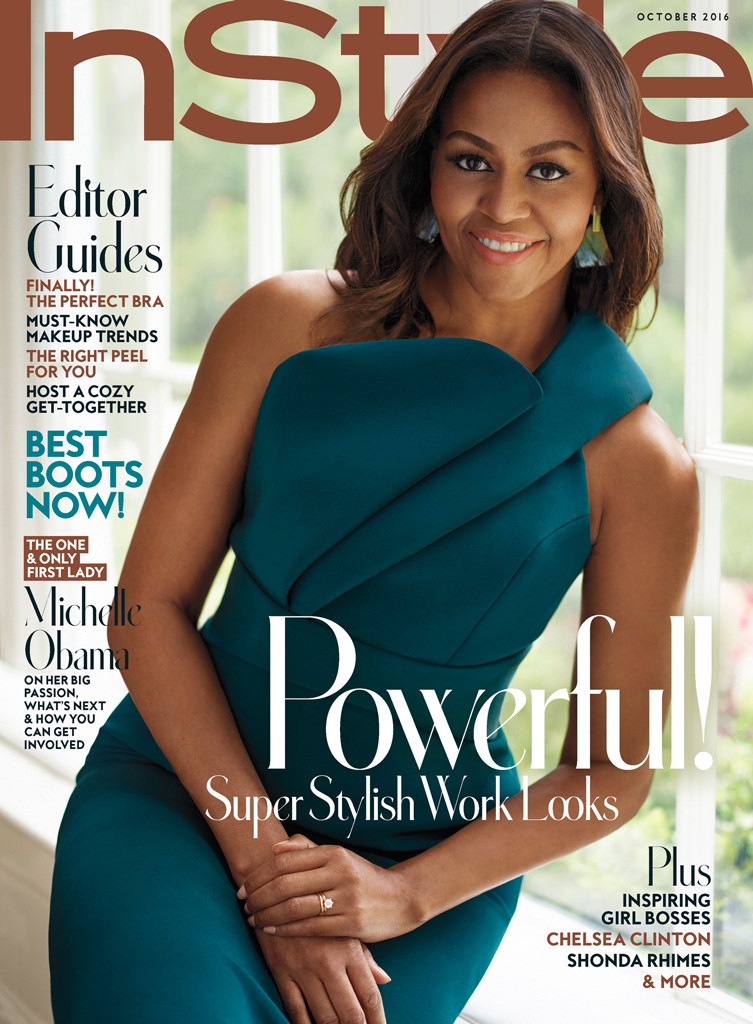 InStyle
October is a big month for the Obamas.
Michelle Obama is gracing the October issue of InStyle and both she and Barack Obama are featured on next month's Essence magazine cover.
The First Lady opened up the fashion publication about all things social media as well as what she's expecting for live outside of the White House in just a few short months.
When asked about Snapchat, the newest social media platform she's joined, she admitted, "I'm still learning it. I'm fortunate enough to have a team of young people, because they get it. People on social media want to have fun."
FLOTUS also shared that she doesn't pay too much mind to the latest trends, social media or otherwise.
"I tend to not worry about the trends, because what works for an 18-year-old selfie queen may not for a 52-year-old First Lady who is a mom of teenagers she's trying to be a good role model for."