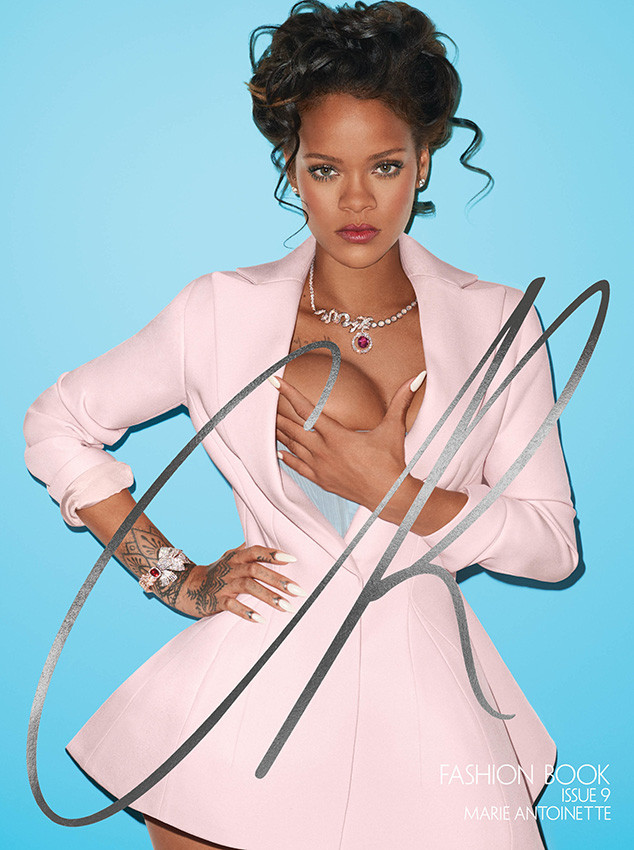 Terry Richardson/CR Fashion Book
Rihanna has her hands full in CR Fashion Book's Fall/Winter issue.
Photographed by Terry Richardson and styled by Carine Roitfeld, the "Love on the Brain" singer modeled provocative designs by Dilara Findikoglu, Le Vestiaire, Dior and Kunza Corsetorium. Stephane Marais did her makeup and Yusef Williams styled her hair to make Rihanna look like a modern-day Marie Antoinette. "I wanted to show that she is not just a villain to be despised or a muse to be channeled," Roitfield said of the fashion-forward photo shoot. "She is neither, actually. She is a prototype for contemporary fame, body, beauty, celebrity and femininity."
No kidding. In one of the photos, Rihanna grabbed her right boob—something readers don't often see in more commercial fashion magazines. But then again, the 28-year-old singer has always played by her own rules, both in music and in fashion. "Everything done by her and to her has influenced society's concept of womanhood," Roitfeld explained, "for better or worse."