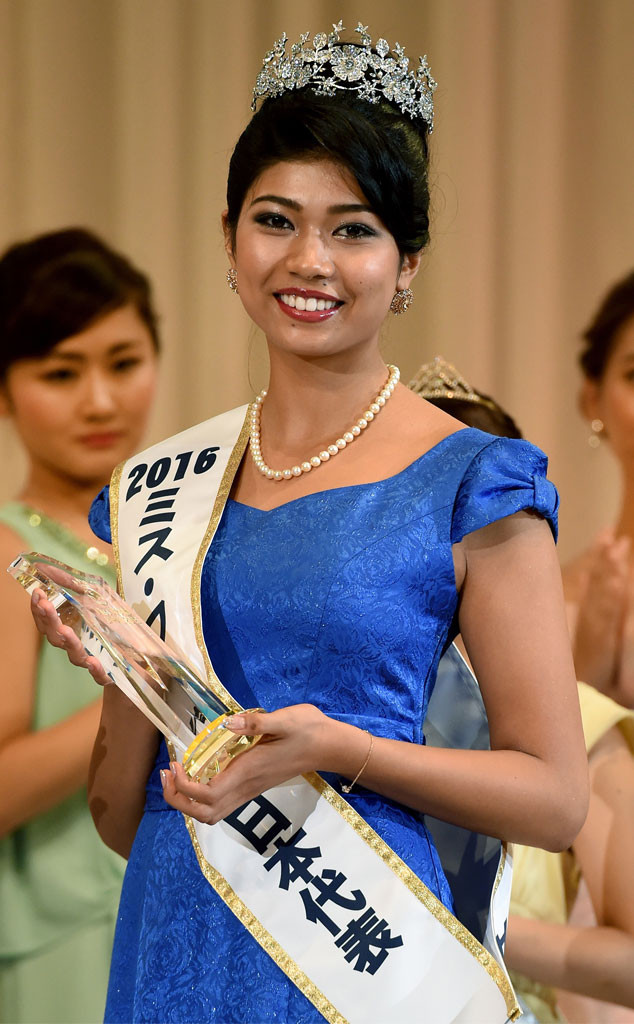 TORU YAMANAKA/AFP/Getty Images
Priyanka Yoshikawa is keeping her crowned head held high.
Yoshikawa, a half-Indian, half-Japanese woman, was crowned Miss Japan 2016 Monday, making her only the second biracial beauty queen in Japan's history. The elephant trainer's crown comes only one year after Ariana Miyamoto, a half-black, half Japanese woman, won the title of Miss Universe Japan 2015. At the time, Miyamoto faced harsh criticism for being biracial, and now, Yoshikawa is enduring the same scrutiny.
While Yoshikawa, 22, has received plenty of support since receiving her crown, she has also had to deal with harsh critics. "Can't racially pure Japanese apply?' asked one Twitter user.
But in an interview with CNN, Yoshikawa defended her heritage and her crown. "My dad's Indian. Yes, I cannot change that, but I was born in Japan and my mom is Japanese. I was raised Japanese. I can't change that either," she said. "I'm Japanese. I'll keep being me and that's Japanese and that's the only thing I can do."